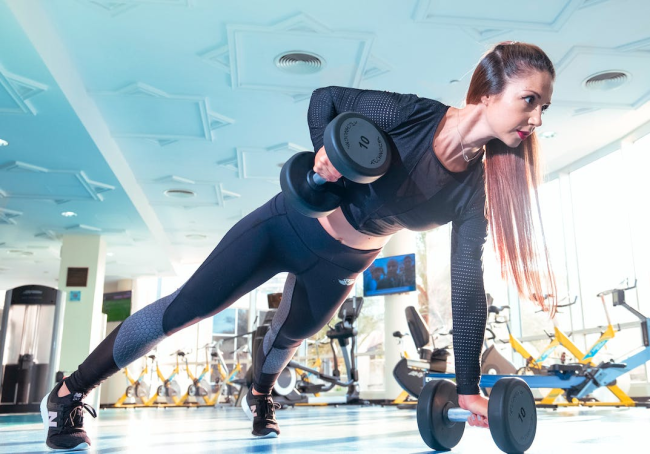 If you live a sedentary lifestyle, you may be setting yourself up for several health challenges. Therefore, taking a step towards a life of fitness is essential. However, there is also the issue of staying motivated; about 38% of people lose the zeal to continue their workout routine. Weight loss and strength building can motivate many to start an exercise routine. Despite these, there are plenty of excuses not to follow through on your goals. This article highlights tips to help you stay motivated and maintain a healthy fitness routine.
Have positive self-talk with yourself
Sometimes, you only need to have some hearty conversation with yourself, like you are boosting your friend's morale. This is because it shows that talking to yourself in the second person gives you the results you need. It strengthens actual behavior performance and prospective behavioral intentions, so feel free to consider this.
Think outside the box
Now may be the time to think outside the box; anything unrelated to fitness might be a good reason to go to the gym or run, even if you don't want to. For instance, you can stroll past a beloved eatery or treat yourself to a cheat meal ( but only on cheat days). If there is a music mix you really want to listen to, jogging would be a great time to do so.
Establish objectives
It's not enough to choose an activity you like. You also need to give yourself a realistic target to strive toward. For starters, try running a specific distance without pausing in between each time or swimming a certain amount of length each time you visit the pool. While at it, you should note that an exercise app can help you set daily, weekly, and monthly objectives to motivate you to stay active. Alternatively, you can participate in a charity race if you want to set more ambitious objectives. Another option is to take up a competitive sport that will inspire you to improve daily, so keep this in mind.
Consider fun ways of engaging in exercise
This may be obvious, but people crave diversity and variety. Even while you are working hard, you still need to enjoy yourself. Why not try doing both? Feel free to try various exercise techniques, whether a trail run or a toning and sculpting class that switches up the choreography weekly. Make sure to incorporate things like dancing, hula hooping, or playing sports with families and friends; you'll enjoy yourself so much that you'll forget you're exercising.
Get competitive
Competition often gets a bad rap, but it can be a good motivator. Research indicates that watching people's workout accomplishments can push you to do more. Therefore, add a competition element to your training, whether your goal is to surpass your personal training record or place well in an upcoming marathon. Post your achievements on social media, and you never know; some of your friends could try to compete with you.