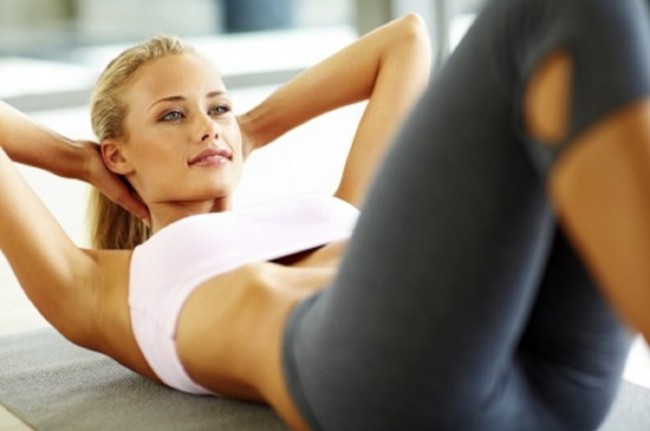 One of the most important parts of living a healthy lifestyle is getting regular exercise. This is especially important for older adults whose bodies will start to deteriorate if they do not get regular physical activity. The American Heart Association recommends that people get 30 minutes of moderate exercise at least five times a week, which adds up to 150 minutes total each week. To help you get your workout routine started, here are six simple exercises to get your blood flowing.
Walking
Walking is one of the simplest, easiest ways to get in your 150 minutes of weekly activity. Even if you are in terrible shape, nearly everyone can start exercising by simply going for a walk. Plus, not only is this great for your health, but it can also be a great way for you to spend time together with your family. Long walks allow you to really just be able to talk and enjoy each other's company.
Running
If you want to up the ante, you can go for a run instead of a walk. If you are not ready for 30 straight minutes of running, you can always mix walking and running together. Just walk when you can need a break and start running again when you get your breath back. You can also set goals for yourself so you can see improvement each time you run.
Make sure you're being careful if you do choose to run, of course, and foot care for runners is definitely something you need to learn more about.
Yoga
Yoga is one of the fastest-growing exercise routines in the world. People of all ages, sizes and fitness levels can enjoy the benefits of yoga. Even places like Cornerstone Hospice and Palliative Care can recommend yoga as a wonderful fitness routine for their patients. This can really help relieve stress and build muscle to help keep you healthy and strong. You can find a local yoga studio or even do excellent yoga workouts at home.
Swimming
People who have joint trouble and cannot handle running or other high-impact workouts should look into swimming. Swimming is very easy on the joints, and it offers one of the best total body workouts. People of all ages and fitness levels can start swimming workouts to get into shape.
Jump Rope
If you haven't jumped rope since you were a kid, you may think that it is not much use for exercising. That couldn't be further from the truth. Five minutes of jumping rope will get your blood pumping like few other exercises. This is definitely a great way to burn fat and get a good cardio workout.
Cycling
Riding a bike is another one of those great fitness activities that many people haven't done since they were kids. Cycling is another great low-impact fitness activity that is easy on the joints. You can hit the road with a real bike or get in a workout without going outside on an exercise bike.
As you can see, there are plenty of ways to get your blood pumping. While it may be difficult at first, your body will thank you for getting into shape. Regular exercise will boost your mood, control your weight, reduce your chances of disease and help increase your chances of living a long life.