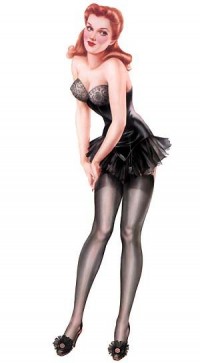 By advertising on any Fashionable Media blog, you'll be positioning your company center stage to our loyal and passionate audience.
Fashionable Media is a growing network of fashion and styles blogs that reach women who are savvy shoppers and always on the hunt for a bargain.
The Fashionable Gal is growing steadily and is becoming recognized as a unique resource for information, advice, tips and more on fashion, beauty and skin care. We recently hosted Fashionable Gals For A Cure – Breast Cancer Awareness Fundraiser & Giveaway in October 2009 that was sponsored by over 30 companies including Gillette, Olay, TJ Maxx, Marshalls, SuperShoes.com, Eden Fantasys, Beautyfix, Ella Moss, Bare Necessities and more. They partnered with us to offer over $3,000 of prizes to our readers in order to help raise money for breast cancer research. We were able to raise over $500 for BCR for Susan G Komen and the Breast Cancer Research Foundation.
Fashionable Gals for a Cure Official Press Release
Check out our PRESS Page to see our article in the Nashua Telegraph and more!
---
Our blog is updated daily, unlike most fashion blogs. We try to keep all of the editorials on our front page current and on the cutting edge. We are driven by consumer feedback. We sometimes have a poll on our front page and we frequently take surveys to learn valuable information about your target market.
The Fashionable Gal can link directly to your website providing immediate traffic. If you have an affiliate program, we may choose to link through that as well.
Advertising on our blog is less expensive than print and keeps your ads targeted directly to your market. We also connect with the most influential style makers in the country who provide valuable insight into the local fashion scene. We not only provide tips for teens, college students and young adults but for business women interested in high fashion and beauty as well.
---
Sats
Traffic: 2,000+ visitors per month
RSS Subscribers: 400+
Twitter Followers: 1,000+
Google Pagerank: 3
Up to the minute stats…
---
Available Services:
Product Review
Banner Ads
Text Links
Featured Posts
Sponsored Posts
Giveaways & Contests
Sponsored Polls
and more!
Product Reviews:
Do you have a product you think would be of interest to our readers? Well we would love the opportunity to review your product! All product reviews require a non-returnable sample.
Products reviews are an important part of The Fashionable Gal. If a sample is sent in exchange for a featured review on our blog, the article will publish at no cost to you. Full sized products are required for review.
If you for some reason need the product or sample returned, you will need to include a pre-paid shipping label. Please note that we will not cover any shipping fees, neither to us or to giveaway winners. If products are not provided as a form of compensation for the review, you will need to pay for the review to publish on the blog. This is the only way we can continue to provide fresh, daily content to our readers.
Rates for Sponsored Posts start at $50 depending on the word count, images, and actual product being featured. Final price is at the sole discretion of Fashionable Media. Please email us with questions about this procedure.
Please Note: We will not accept payment to publish a review that we did not write!!! Fashionable Media blogs have a moral obligation to our readers to only bring them reviews of products we have
personally tried and tested
or reviews of brands we are familiar with.
We usually take 2-8 weeks to test the samples and write up our review. Beauty and cosmetic products can take up to 3 months. After the review is finished, we will let you know when we plan to post it on our blog for the public to see, and will send you the link for it.
Please take the time to add us to your Press page or News section. You can request graphics, logos, and banners for this in a specific size, or you may choose from the selection at the bottom of the page.
---
GIVEAWAYS
We have a new giveaway every Monday. If you have a product or gift card you would like to giveaway to our readers, please contact us and we will let you know when our next opening is. We schedule giveaways months in advance and our calender fills up quickly, so please email right away to assure placement.
Giveaway items must have a ARV of at least $25 to be considered. We do not cover shipping fees to the winners, unless you ship the giveaway product directly to Fashionable Media and we mail it to the winners ourselves.
Most giveaways and contests will start on Monday morning at 9:00am EST and end the following Sunday night at 11:59pm EST. If the ARV of the giveaway item is over $200, the duration will be 2 weeks. If the ARV is over $300, the duration will be 1 month.
Please email us for our Media Kit and Rates.
---
Press:
Please use the following graphics to link to us in your Press Page or News section: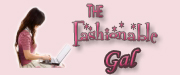 ---
---
---
---
---