If you're looking to create a great health baseline, then you need to look at not only your own habits and choices but the environment that you're in, as well. We rely on our home to protect and shelter us, and naturally, none of us will like thinking about it as a potential health risk, but there could be elements to our home affecting our health that we need to take care of.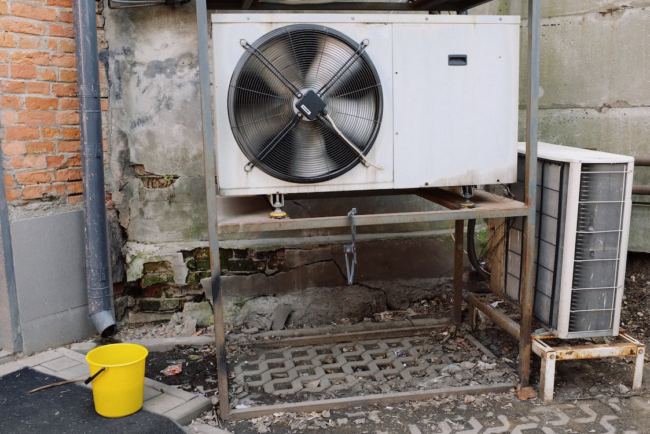 Leaks, damp, and mold
Moisture is one of the most persistent and consistent threats to the health of homes across the board. Whether it's due to leaks seeping in from the outside, plumbing problems, or because of a buildup of steam and moisture in rooms like the bathroom, you should do what you need to prevent it. Preventing mold typically means investing in things like extractor fans to keep moisture out of the home, but if you suspect any leaks, you should move to fix them ASAP, be it with the help of a plumber, a roof repair team, or otherwise.
Air quality
It's not something that you're likely to see, or even notice, but the air quality of your home matters greatly. If you find that your throat is often irritated, or have trouble with a cough, or simply don't feel like the air in your home is clean, you might want to arrange for a HVAC technician to check your AC and ventilation. Dust and debris can build up in these, making your air quality a lot lower. Humidifiers and dehumidifiers can be useful for addressing air moisture imbalance, too.
Uninvited guests
The mold mentioned before can worsen your air quality, but so to can the problem of pests. Pests aren't just a nuisance, they have the possibility to carry disease, make the home much less hygienic, and even wear away your home materials and the foundation if you're unlucky. If you spot any signs that you have uninvited guests in your home, get in touch with a pest control team as soon as you can. If you live in a home surrounded by nature, you might need to work with them on a yearly basis to prepare your home for the migrations that can come with the change of the seasons.
What about your water?
Although it's far from a problem everywhere in the country, there have been questions regarding the quality of local water supplies. If you have seen any such news of water pollution or contamination in your area, you can make sure that your home is protected with the addition of a water filtration system to help ensure that nothing is coming out of your taps but clean, pure water that's safe to drink. Of course, most drinking water supplies have some elements like fluoride in them that you don't want to filter out if your water is otherwise healthy.
You don't need to remain paranoid that your home is out to get you. Simply make a few checks and a few investments to ensure that it's a healthy and secure place and you should be good to go about your daily life with no issue.