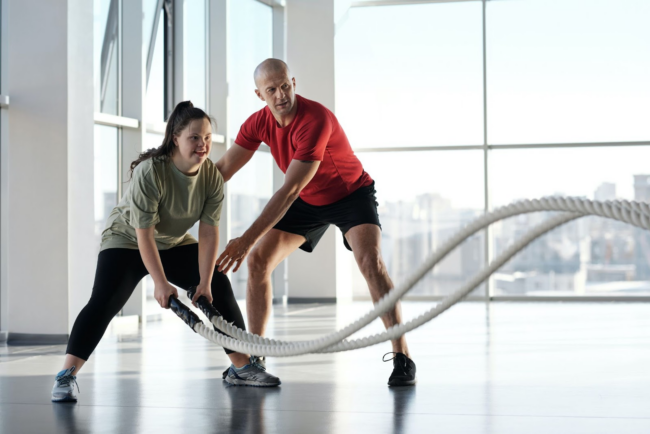 When it comes to your fitness, and specifically your fitness goals, motivation is one of the most important elements to include. Without a good level of motivation, you'll find it hard to stay committed to your fitness regime, and reaching your goals will become a lot harder. You might even find that, because you're not achieving the progress you had hoped for, you give up on your fitness aims and start to become more unhealthy again. Obviously, this is something you'll want to avoid, and therefore it's worth understanding more about your motivation and why it's so important. Read on to find out more.
Motivation Helps With Consistency
Something you'll need to be aware of when it comes to getting fit and healthy is that you should exercise consistently. It's not just something you can do once in a while because that won't be enough – especially if you lead a fairly unhealthy lifestyle in between your infrequent visits to the gym or other kinds of exercise. And it's not just your exercise that needs to be consistent if you want to be healthy; you also need to consistently eat a good diet, drink water, and stop bad habits like smoking and drinking to excess.
When you are more motivated, whether that's through having a fitness buddy or visiting a nutrition coach, for example, you'll find that you can create a more consistent routine and get a lot more out of the good things you're doing.
Motivation Helps With Performance
No one is good at everything they do right from the start. Although you might have a natural ability for some things, that still doesn't mean you're going to be an expert immediately – most of the time, it takes time to develop skills and become good at what you're doing. The problem is that for some, if they are not excellent right away, they don't want to continue.
Motivation can help here. The more motivation you have – and having achievable goals you can see coming true is a good way to begin – the more likely it is that you'll not only keep going but get better as you go. Of course, the more you do anything, the better you'll be, so the more you exercise, the better the results. You'll get faster and stronger, your endurance will improve, and if you play a sport, you'll become better at it. You just need to have motivation, and the rest will follow.
Motivation Helps With Mental Health
As well as the physical benefits we've mentioned above, good levels of motivation can also improve your mental health levels. When you regularly exercise, you'll be less stressed, and your anxiety levels will reduce. This will improve your mental health and even reduce the symptoms of depression. Plus, when you exercise, the body releases more endorphins – these boost the mood in a natural way, and again, that means improvements in your mental health.
The more motivated you are to exercise, the more likely it is that you'll get to experience these positive symptoms. What's even better is that the more improved your mental health is, the more motivated you'll be to keep going – and so the cycle continues in a positive way.