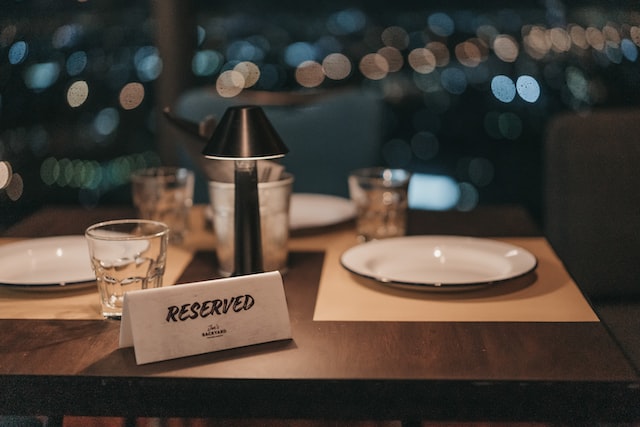 The perpetually single know how much stress and struggle modern dating brings. Even though the likes of Tinder should have made it easier, the whole experience feels like a merry-go-round of mistakes, while even promising suitors end up ghosting you. Who knows, it's probably because content culture has destroyed attention spans, yet you still want to find someone perfect for you.
Suppose you have waded through the murk and the mire of weirdos and matches who seem a little too Patrick Bateman (or even Joe Goldberg) for your liking. Suppose you've found someone who has more potential than anyone you've met. You want to make the best impression. So here are six things you need to do before you head out the door.
Get In the Right Mindset
Any date can be stressful, especially if you kinda, sorta, almost like the person you're meeting. You'll want to calm these nerves to make sure you don't make a fool of yourself, so music, exercise, or a glass of wine can all help you get in the right mindset.
A pre-date ritual is always a fantastic way for you to get in the zone and ensure you've done everything you can to feel your best. Of course, you perhaps shouldn't drink too much before going out, because you don't want to end up sloppy at the restaurant.
Look the Part
This date is also the chance for you to show off your updated wardrobe and make sure everyone (not just your date) takes notice. Looking the part means different things to different people. You need to dress for the occasion, so think about what you're doing and choose an outfit from there.
If you're going for dinner and drinks, a dress with heels should suffice. However, if they have something more active or adventurous in mind, you might be better served wearing comfortable – but still stylish – clothes. If they want to keep their secrets before meeting you, they can at least tell you what type of clothes would be best. Whatever you wear, you're sure to be a knockout.
Breathing Over Squeezing
Yes, everyone wants to look skinnier than they are, but this often means they try to squeeze into clothes that are not the most flattering. You may wish you were a size smaller, but this won't endear you to your date, and it will also make it difficult to move and breathe.
It's always best to opt for breathing over squeezing. Form-fitting clothes that complement your body type will always look better than someone who's clinging onto their shape and size from ten years ago.
Show Off Your Best Qualities
No matter who you are, there must be something you love about yourself. It could be your butt, your boobs, your eyes, or your teeth. If you want to make a great impression, make sure you show off these qualities.
Drawing attention to what you like best about yourself, whether a low-cut top or colorful eyeliner to force them to look where you want, will be a huge confidence boost, and it almost guarantees you'll get another date, which could turn into something more serious.
Stick to Your Routine
Understandably, you want to impress your date, but this might encourage you to drift from what you know. Let it be known that dates – especially first dates – are not the time for experimentation. You have a beauty routine that works for you, so don't try to change your hair or go bolder than bold with your makeup.
If you've never done this before, it will be obvious to everyone that you aren't experienced. Even worse, you might make a mistake while experimenting and realize you don't have enough time to fix it. For your sake, stick to what you know.
If You Get Lucky
It may seem like you're jumping the gun a little, but if you get lucky, you want to continue to wow them. Treatment from Infinity Laser Spa combined with something sexy to wear underneath your outfit is bound to work, so it's worth checking out your options a couple of days before your date to make sure everything is smooth and as welcoming as it should be.
Make Them Fall At Your Feet
As much as you want to make a great impression, you should also expect them to do their part. By looking and feeling your best, you'll have no trouble making them swoon. Even if they aren't the one, at least you can say that you did everything you could to make sure they remember you.