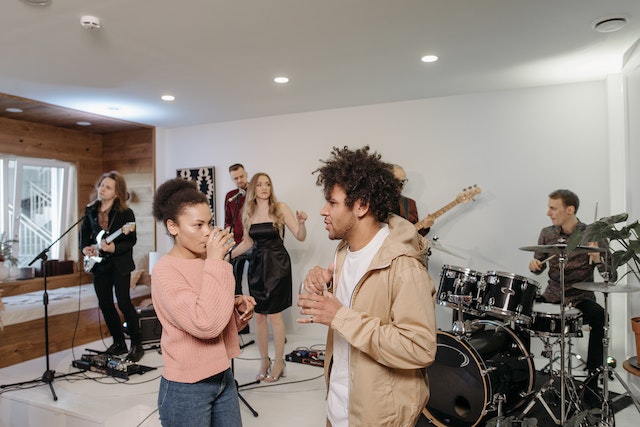 Sure, celebrating at a bar with our friends can be great fun, but it's true that going out and drinking alcohol, or drinking alcohol semi-frequently at home, can quickly turn into a bad habit. Not only are alcoholic drinks nutritionally sparse to say the least, but full of empty calories. It can dry out your skin, make you look older, cause you to put on weight you didn't want, and can truly devastate your sleeping pattern and quality of sleep in total.
Reducing your alcohol intake is not only advisable, then, for some it's essential. Don't worry, it's possible to have great fun without it. On top of that, nothing really feels as good as being sober for some time, or in finding alternative ways to get your kicks. For instance, watching a movie after a good run, a warm bath, and some snacks is much better than simply sitting down and drinking wine every single time, and then groggily stumbling to bed afterward, as products from Harvest could be a worthwhile alternative to.
So, it's the little things that make the difference. Let's consider how they can reduce our drinking habits – and if you feel you really do have a problem, make sure to opt for specialist help first.
Get Involved In A Fitness Regimen
'Just get healthier!' may sound like a relatively silly piece of advice if you're trying to make a healthy decision, but you'll be surprised how taking a proactive, overarching habit and solidifying it into your schedule can help you clean up all of your other negative proclivities. If you've achieved a worthwhile Couch 2 5K session that morning, you're much less likely to go for that bottle of wine knowing most of your progress will be reserved.
Hang Out With Your Non-Drinking Buddies
Often, a life change can be a good excuse to determine just who of your friends is worth sticking around. That might sound harsh, but if you find that you've built entire relationships where all you do is drink together, it may be that these people are unequipped or unwilling to help you continue that relationship as your new self. Sometimes, just having that exposure is not worth the risk it may bring, even if you were a pretty light drinker before.
Try Day Trips Instead Of Night Escapades
It can be nice and worthwhile to go out in the day when you have time, rather than only seeing the nightlife. Sure, a nightclub or a bar is fun with friends, but it can be just as rewarding to take up hiking, to try a new sport, to join a creative writing group, or to simply play something nerdy and fun like dungeons and dragons when you can. A day event can help you enjoy sober, relaxing fun as you need to.
With this advice, you're certain to reduce your alcohol intake in the best and most satisfying way. Over time, you'll wonder why you felt this was so necessary to have a good time at all.