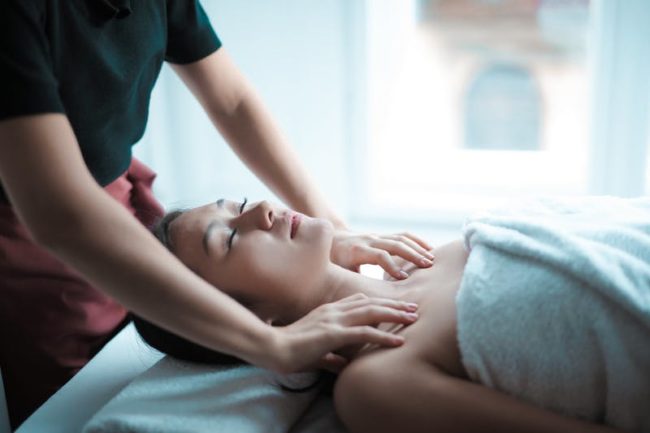 When's the last time you showed yourself some care? So many of us spend all day, every day, day in, day out, completing tasks for others. Trying to care for others. Doing what's best for others. This is absolutely fine. It's fine to give and it's fine to care. But it's also important that you treat yourself in the same way. Nowadays, increasing numbers of people are experiencing burnout from trying to meet the demands of day to day life. Hitting work deadlines, remembering to call loved ones, catching up with friends, paying bills on time, keeping up with other commitments. Sometimes you really do just need to take a step back and really focus on some self care. No matter how busy your schedule may be, there will be ways to organise your time to allow for this. Of course, many of us are quite unfamiliar with how to show ourselves some TLC and may be at a loss as to where to start. But don't worry. Here are a few ideas that should get the ball rolling for you.
A Spa Day
A spa day is the ultimate retreat for those looking for relaxation. You tend to visit a spa, take your usual clothes off and slip into swimwear and a cosy, fluffy gown. There is generally a warm pool and facilities such as a sauna or steam room. The environment is specially designed to be calming and relaxing. There may be nice scents. There may be soothing sounds. Here, you can lounge and enjoy the facilities. Saunas and steam rooms are great for disconnecting and sweating it out. There may also be more additional features, such as ice buckets, to reinvigorate you when you head home. This means spa can even be incorporated before work or other commitments.
Spa Treatments
If you want to go all out, spa treatments can be a really good option. You can add these onto a spa day, or you can enjoy them alone, simply popping into your appointment and leaving after. Spa treatments are varied and everyone has their own personal favourites. If you haven't tried many before, you may experience a series of trial and error until you find exactly what works for you. Perhaps the most popular, and relaxing, spa treatment that is widely available in spas and treatment centres around the world, is massage. Massage involves lying down on a comfortable massage bed and a specialist, qualified therapist using a variety of brushes and strokes against your skin to soothe and relax your muscles. Usually, there will be calming music playing, the room will be at a comfortable temperature and there may even be aromatherapy scents involved. Work with your therapist to discover the best type of massage for you. Most people enjoy Swedish massage, which is relatively basic, while others like the addition of hot stones or hot oils. Some spas and facilities will also offer treatments based on individual circumstances to help you feel better, such as an IV drip for a hangover – or some companies can bring these treatments to you!
Mental Health Walks
Mental health walks are becoming increasingly popular. There's not much different between a regular walk and a mental health walk other than the intention. In both scenarios, you will choose a location and walk around it. The thing with a mental health walk is that going on a walk helps you to disconnect from day to day life, leaving your worries behind and immersing yourself in new environments where you can do what you want. This could be thinking and overcoming worries or issues. It could be cutting off and simply not having to think about anything for a while. Choose a nice location for your mental health walk. Somewhere you feel safe and comfortable is ideal. Somewhere that is beautiful and enjoyable to look at is an added bonus. You may want to take music with you or an audiobook to listen to along the way. Plus, this will contribute to your recommended 150 minutes of moderate aerobic exercise a week.
As you can see, there are a wide variety of different tasks, activities and other things you can do to provide yourself with some downtime and to bring joy into your own life. Disconnecting every once in a while and truly focusing on yourself will significantly improve your overall wellbeing and happiness, in turn, having a majorly positive impact on your experience of the world in general. Of course, you may have some other ideas that suit you, your tastes and your lifestyle. But the ideas outlined above should serve as some good stepping stones to successfully implementing self care into your routine.