As we get older, our bodies change. Our muscles weaken, we become slower, our hair changes color, and much more. Although this is a natural part of life and, when you think about it, it's something you should be grateful to be able to do – not everyone has the chance to live a full life and grow old – it's still not something many of us are comfortable with.
One of the reasons for this is that we can lose a lot of confidence as we get older, and specifically body confidence. No matter how you looked when you were in your 20s or 30s, as you reach your 50s, 60s, and 70s, you'll change, and you might feel less confident in your looks than you did before. This is an issue, and it can lead you to not enjoy these years to the fullest, which would be a shame as this is when we're most free to do whatever it is we want to do. With that in mind, here are some ways to have more body confidence as you age.
Find Your Style
Right now, you'll have a style you're comfortable and, hopefully, confident in. However, it might be that your body shape changes as you get older, and this can mean that the style you wear now won't keep working for you in the future.
If it's your clothes that are making you feel uncomfortable – literally and figuratively – then it's time to find a new style. This can feel a little overwhelming, especially if you have had the same style for decades, but it's a good idea if you want to have more body confidence. Think about your body shape and research the types of clothing that will suit it and even enhance it. Once you see something that matches with your personal taste, you can start looking for outfits that you'll love and that will make you feel great.
Switch Up Your Skin Care
One thing that will change significantly as we get older is our skin. Lines and wrinkles will develop, and so will age spots and other blemishes. This is because our bodies make less collagen and elastin as we age. This means that the skincare routine you have now may not be the right one for older skin.
As your skin starts to age, changing your skincare routine by including different products and researching each one to see if it would suit you could be exactly the right thing to do.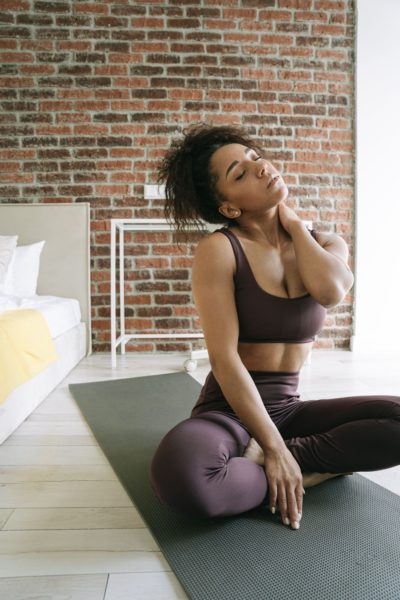 Adapt Your Fitness Routine
Something that is always going to be important no matter what age you are is your fitness routine. It's crucial that you exercise regularly to keep your weight in check, keep your heart healthy, and ensure good circulation, among many other things. It can even help with your mental health.
Of course, the kind of fitness routine you have right now may not be suitable as you get older. Lifting weight or running marathons isn't always possible as our muscles and joints grow weaker. However, some exercise is always possible. Even a walk around the block or arm exercises in a chair is a good thing. If you find you can't work out like you used to, don't give up and become unhealthy – adapt your fitness routine to your own levels and enhance your body confidence by staying fit.
Get Surgery
Plastic surgery can help you feel better about yourself because it doesn't just change one part of your body; it changes more than what you can see. A good plastic surgeon will know what the emerging developments in plastic surgery are and be able to fix a number of physical problems in a way that lasts longer.
Getting procedures like liposuction or a gastric band can change how you feel about your appearance and how others see you. This can give you the self-belief you're looking for as you get older. Breast enhancement or reduction can change the shape and size of your breasts. This can make you feel less self-conscious and give you more confidence to wear whatever clothes you want. A breast reduction can also ease back and neck pain and help you stand up straighter. The results of a labiaplasty might only be something you or your partner sees, but if it helps you feel good, investigating labiaplasty recovery and what it entails certainly won't hurt.
Changes to your body that make you feel good about yourself will boost your social confidence and make it easier to talk to people, meet new people, speak in public, and even go on dates.
Find Your Community
When it comes to how confident we feel, it's easy to forget how much power a community has. The right group of people can boost your self-esteem, while the wrong ones can make you feel worse about yourself.
Think about the people in your current community and how much they affect how you feel about your age, your body, and where you are in life. Who in the group definitely makes people feel good about themselves and others? Who makes you feel bad?
It might be best to quietly end relationships that make you feel less sure of yourself as a whole. Instead, hang out with people who value you for who you are and don't make you feel different because of your age. This could mean looking for a whole new group of people. It might mean looking for a women's group or meetup in your area.
No matter what, make sure that your current relationships are making you feel better about yourself. Better yet, look for men and women who can help you feel good about yourself.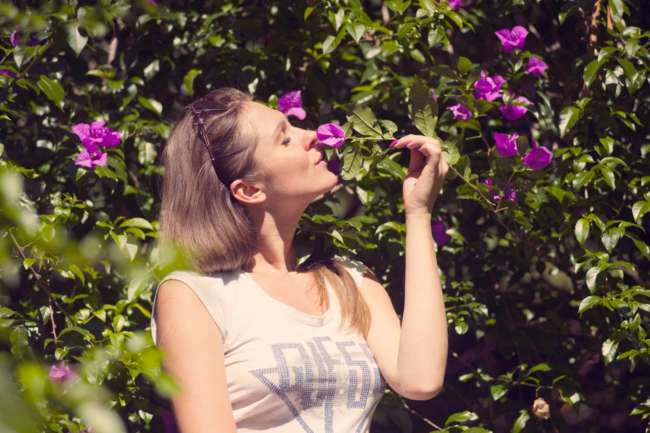 Wear What Feels Good
So much of how confident we feel about ourselves depends on how we look. This is especially true for women, who have been judged for years on how they look. As women age, they often feel less attractive as well. Women can feel less radiant than they really are because of things like weight gain or loss, wrinkles, changes in mobility, and changing body shapes.
Wear what makes you feel beautiful to feel better about how you look. This might mean you have to wear those heels no matter what. Give yourself a new style or color your hair the way you've been wanting to for years. Clothes, accessories, and makeup are not the only ways to feel good about yourself. It's important to build your self-worth from the inside out, not the outside in.