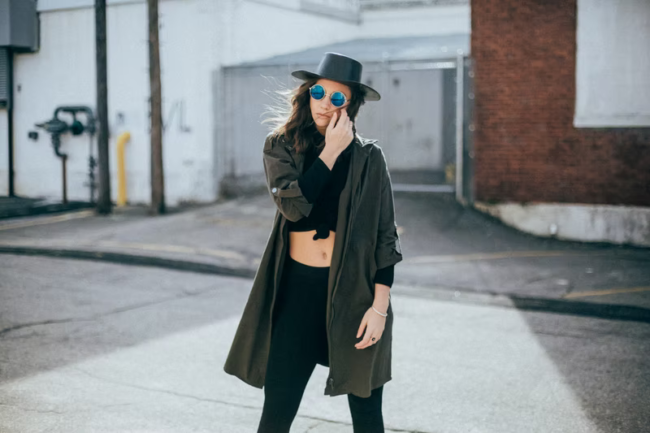 Have you grown bored with your current look? Perhaps you have recently gone throw a break-up and you are looking for something to cheer you up? No matter what applies, we all get to that point when we feel like our style needs a bit of a refresh. If you feel like you have reached this stage, it is important to carefully consider what sort of change you are going to make to your look, rather than diving right in. With that being said, read on to discover some suggestions about some of the fun and exciting ways that you can switch up your look in 2022.
Change your hair color – There is only one place to begin, and this is with the most obvious option of them all, and this is to change your hair color. While it may be obvious, a change of colour never fails to have an impact, especially if you go for something different. The good thing today is that you literally have the full spectrum of hair colors to choose from. Gone are the days when brown, blonde, and red were considered your only choices. Nowadays, everything from dip-dye to lilac rinses are in fashion, so go wild! You may even want to look into human hair wigs to add some volume and length to your hair. The options are endless.
Get a piercing – If you have always wanted to get a piercing, why not use this as the perfect time to get one? Not only can a piercing change your look but it can be very liberating too. Of course, if you have never had a piercing before, you may want to start off with something like a belly piercing before you move into a more visible area, simply to make sure you are comfortable with it. Needless to say, a piercing is not for everyone, but if you are looking for a fun way to add a new vibe to your look, you will struggle to find something better than this suggestion. 
Update your smile – It's not uncommon for people to be unhappy with their smile. Their teeth could be crooked, yellow, or suffering from other issues. You could even be missing some teeth. As minor as these can seem, they have a significant impact on how you look. One of the easiest and quickest ways of changing this is to update your smile. You shouldn't have to put a lot of effort into fixing any issues with your teeth. Even Next Smile Australia's All-on-4 treatment could be more than enough to fix some notable problems.
Try a new trend – In order to achieve a new look, you do not need to alter something about your appearance, you could try a new clothing trend instead, for example. If you are someone who likes flirty and feminine trends, why not try an edgy look? This does not mean you should wear something you don't like, of course. It is about making a different type of trend work for you. You could take one of your typical pretty outfits and add an edgy accessory. We're not suggesting that you go from Legally Blonde to Grungy, Skater girl. Everyone has their own sense of style, and it matches their personality, but you can put a twist on your look.
Hire a personal shopper – Aside from the suggestions that we have mentioned so far, another way that you can give yourself a new and exciting look is by hiring a personal shopper. By teaming up with a personal shopper, you will be able to get some fresh ideas and suggestions on what looks good on you. A lot of people think that personal shoppers are simply there to get you to part with as much money as possible. However, it's not about that. What they want to do is help you to look your very best and feel confident about yourself. This is why they will teach you about the sort of clothing that will suit your body shape, as well as the colors that will look great against your complexion. This is a great way to learn more about how you should be dressing.
Give your makeup bag a revamp – Last but not least, another way you can achieve a completely different look is to give your makeup bag an update. Firstly, it is important to recognize that makeup goes out of date, and so if you have been holding onto products for years and years, they probably aren't any good anyway. Furthermore, there is nothing like a new lipstick or blusher to give your look a change.
As you can see, there are many different ways that you can change your look, and it does not have to be something drastic either. Hopefully, you have found something that appeals to you from the list that has been mentioned above. From changing your hair color to getting a piercing, you can always combine a few of the ideas that have been presented too.