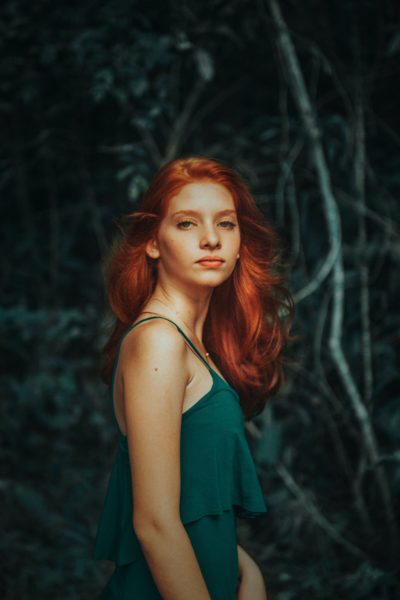 There is a rainbow of hair dye colors available right now from the more subtle natural blondes and browns to purples, greys, and blues. However, no matter what color you choose for your hair you will want to keep it looking as healthy as possible. Fortunately, you can get some helpful tips on how to do this in my post below. 
Keep it shiny
Dying hair often strips it of its natural oils, which means it can look dry and frizzy. With that in mind, keeping your hair correctly moisturized is vital if you want to maintain a healthy-looking shine.
Of course, you will find all sorts of DIY treatments for moisture all over the internet including mayonnaise masks. However, usually, the best approach is to find a range of deep conditioning products that work for you. In particular, a hair mask that can be left on for an extended time can help nourish and smooth each follicle. Although, some serums can have a similar effect.
Nourish your colored hair by nourishing your body
Applying moisturizing products isn't the only way to keep your dyed hair looking shiny though. You can also nourish your hair from the inside out by eating the right type of food.
For example, foods high in vitamin A like apricots, spinach, and red peppers are great for dyed hair because they help it to stay hydrated and shiny.
Whereas food high in iron like nuts, lean meats, and leafy greens are good for dyed hair in a different way. Indeed, it is their high protein content that helps to stimulate keratin production, a substance that helps hair grow healthy and strong.
Go for a color-friendly shampoo
In addition to eating the right things, finding a shampoo specially created for colored hair is essential. This is because such products are made of ingredients such as natural oils that are designed to support the growth, and shine of hair that has been treated through dye.
The good news is that there are many types of shampoo for color treated hair that you can choose from. Where possible try and identify your issues beforehand such as dry hair, and then match the shampoo and conditioner you choose to this for the best results.
Avoid heat styling
Many of us enjoy curling or straightening our hair for special occasions or even day-to-day. However, heat styling is another process that can damage hair, making it dryer and more brittle. Unfortunately, if you add this to hair already compromised by dye, you can compound the damage caused.
With that in mind, avoiding curling irons, and straighteners is the best approach. Instead, try to style your hair with no heat methods like the sock method or even plaiting it when it's wet. Although, if you do have to heat style your hair, be sure to use a protective cream or spray that will minimize any moisture loss and damage. 
A note on hair dryers. While technically using a hairdryer is heat styling, many of us rely on these items to get ready for work or school each day. Of course, it's best if you can reduce their use, both by washing your hair less and by using a microfiber towel to remove most of the water before you use the dryer. Although, if you do have to use one every day, investing in an ionic dryer can help to keep your colored hair both brighter and smoother.
Avoiding fading
Last of all, one of the critical ways to keep your hair looking its best when it's dyed, is to avoid doing anything that will fade or dull its color. Happily, there are several actions you can take to keep your hair color brighter for longer.
The first of these is to avoid washing it too much. This means instead of washing your hair every day, every few days should be fine. If you struggle with oily hair in the meantime you can use dry shampoo which will add volume too, or try another shampoo and conditioner combination, while making sure to avoid conditioning the scalp.
Also when you wash your hair, doing so in cold water is the best approach. This is because cold water will close the follicles on your hair, meaning it looks smoother, and less moisture can escape.
Finally, being careful when swimming in chlorinated water is also vital if you wish to preserve your hair colors and shine for the longest time possible. The reason is that as a powerful chemical, chlorine can accelerate the fading process. To that end showing before you swim is the best idea because hair already wet from the shower will soak up less chlorine.