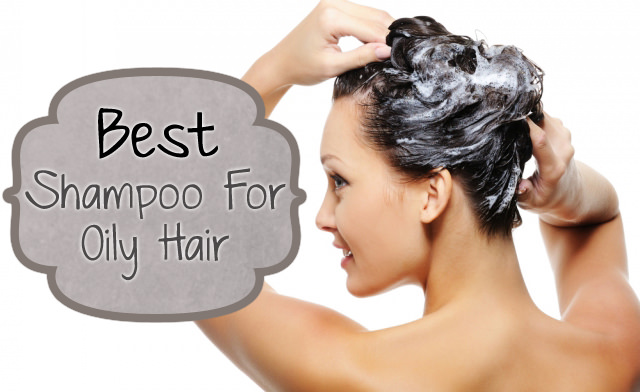 No one is fortunate enough to have perfect hair and good hair day every day. This is simply not possible. However, some hair problems can be serious. If you have oily hair, you would have to shampoo it often to keep it away from grease. Oily hair has a tendency to become limp. Due to this, oily hair needs special care and frequent shampooing. However, too many washes might make your hair turn lifeless. It is essential to know which shampoo will suit your hair if it turns oily every now and then.
Choosing the right shampoo can be a problem if you have no idea why your hair is oily. There can be countless reasons why your hair becomes limp. Sebum is the main culprit which turns your hair greasy. So, what is sebum? What does it have to do with oily hair? You are right to ask this question.
Sebum is considered to be a substance which is similar to wax. This commence in human body normally. The substance is discharged with the sole reason to keep hair soft and manageable. Also, this substance acts to keep your hair waterproof. Sebaceous glands produce this substance. Like everything else, too much of this gland also cause trouble. When the gland is discharged too much, hair turns oily.
Those who have thicker volume of hair, also have higher quantity of sebaceous glands. As a result, people with thicker hair tend to suffer from greasy hair. However, this is not the only reason why you are suffering from oily hair and oily scalp. Sometimes hormonal changes in the body also cause hair to go oily.
When your hair is oily, it tends to attract dirt twice as much as dry, clean hair. Due to this reason, oily hair becomes difficult to take care, even after frequent shampooing.
Oily hair is associated with oily scalp. The challenge here is to pick up the shampoo which will clean away the excess oil and will do so without getting your hair damaged. You can opt for best dry shampoo for oily hair to combat the oiliness of your hair.
The fact is – you need to find the right shampoo and not run after the notion of best shampoo. Does not matter which shampoo you pick, the product needs to act in a way to remove the excess oil from your scalp and hair.
If you go wrong in picking the right shampoo, you might suffer from excess oil in your hair and your scalp. Such shampoos usually stimulate oil in the scalp as a result the hair becomes even more oily.
Best Shampoos for Oily Hair
Maple Holistics Natural Shampoo–This shampoo is the perfect solution for oily hair. The makers of the shampoo have created it to combat the excess oil in the hair and also to keep the locks soft. If itchy scalp due to excess oil is a constant companion, this is the perfect pick for you.
You can consider this as the proper treatment shampoo for both of the genders. This shampoo stimulates the cell and gives hair the required treatment. This also increases blood circulation in scalp and hair. Due to this the hair gets the right conditioning. This shampoo is the right pick for the colored hair too.
Rosemary, which is an important ingredient in many essential oils, has been used to make this shampoo. If you are suffering from both oily hair and dandruff, this is the right shampoo for you.
Alterna Bamboo Style Cleanse Extend Translucent Dry Shampoo – This is the modern generation's treatment for oily hair. This dry spray does the work of removing oil from the scalp and hair. The shampoo is made from mango and coconut. The fact that mango is used to make a shampoo might strike you odd. However, many don't know that mango can be great for hair.
Mango can be used as hair moisturizer. It increases the elasticity of the hair. Due to this reason, mango is an important ingredient to be used in shampoo.
Klorane Dry Shampoo With Oat Milk–If you have been looking for a shampoo which can battle the oily hair and scalp, this is your option. This shampoo is made from natural ingredient.
The main ingredient of the shampoo oat milk is great for hair nourishment. Regular use of this shampoo is sure to bring back the lost softness and shine to your hair.
Tru Moroccan Clarifying Shampoo – Those who are looking for a hair care product which will nourish their oily hair and scalp, will be happy to discover this shampoo. It is made from all the natural ingredients. The shampoo can take care of your oily and itchy scalp. Also, it is created to treat dandruff which can cause severe hair fall if not treated on time.