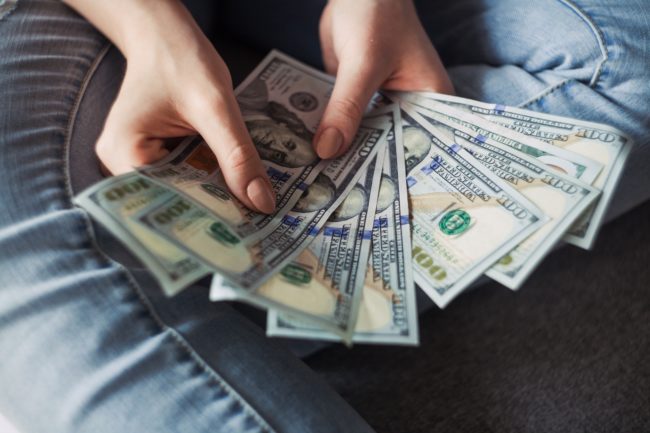 Are you ready for any unexpected expenses? This could be something such as a medical bill from your local urgent care center, a broken down car, or even a death in the family? None of it is ideal but unfortunately, these emergencies happen which means unexpected expenses will occur. Most people only have around $500 to cover for an emergency, and while this does sound like a lot it, unfortunately, isn't. 
Even if you haven't gone through any stressful situations yet where you needed to pay a large sum of money due to an emergency or some other type of unexpected situation, it's best to get prepared. These are five ways to cope with an unexpected expense while you build up an emergency fund.
Look into borrowing money
It's not ideal having to look towards borrowing money from loved ones. Unless your family or friends are in the same emergency as you, then there may be a chance that they can assist you. A loan from a loved one could cover the expenses you need until you get back on track. But it's so important to understand that money can affect relationships.
So if you're going to borrow money from a loved one, make sure that you're in a situation where you will eventually be able to pay it back. Some people will only give a period of a couple of months to pay back the money in full. Is this something that you're able to do or not? You need to discuss this matter very carefully or you can look into a loan service provider instead. This way you won't affect any relationships.
Use a credit card
If you have a credit card, this could come in handy. If there are any sudden expenses that need to be paid then your credit card could be the option to solve it. Just be sure to look into debt consolidation if you're in a steep amount of debt. While it's ideal to pay your card back in full, this could be far more manageable in terms of payments compared to borrowing money from a loan service provider.
Sell your valuables
It's not ideal but it could work. Are there any belongings you no longer need such as designer clothes, handbags, or even electronics? How about tools, jewelry, or other items? Some items are quicker to sell whether it be on eBay, Craigslist, Facebook Marketplace, apps, or even pawn shops. This is one way to declutter your belongings but it can also be a way to just quickly get the money that is needed to fix your situation.
Work extra hours or pick up a side hustle
If you have a bill that isn't due until a little later then it may be best to just try to talk with your employer about working more hours. If this isn't something that they will allow then the next option could be picking up some sort of a side hustle to help you out. This can include anything from driving with a ride-sharing company such as Uber, but it can even include doing some freelance services with Fiverr or Upwork.