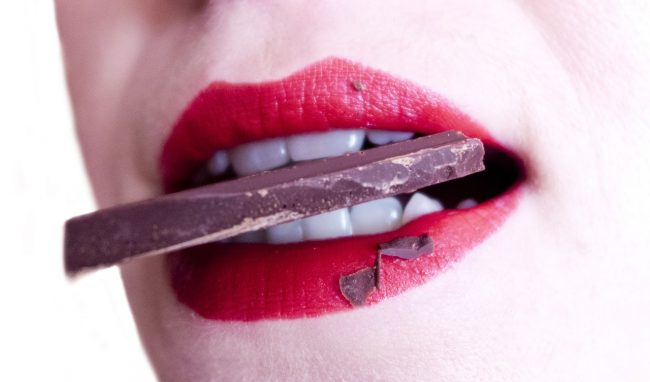 A healthy diet is key to maintaining a healthy lifestyle. As well as eating a balanced diet and incorporating physical activity into your daily routine, you must also monitor your sugar intake. Consuming too much sugar can have an adverse effect on your overall health and wellness. Continue reading to find out how sugar affects your teeth in the long run.
It can trigger unstable blood glucose
An increase in simple sugars, or carbs with one or two sugar molecules, can cause your blood glucose levels to spike before falling again. If your blood glucose levels continue to rise and fall, you may experience emotional mood swings from time to time. This can also lead to you feeling unwell and fatigued and craving more sugar than you did in the first place. By giving in to your cravings, the entire process will only repeat itself on a recurring basis. As well as your mental and physical health, your teeth will also suffer. Research has pointed to a link between an elevated blood sugar level and a higher risk of tooth decay and cavities.
It can cause tooth decay
By eating more than the daily recommended amount of sugar, you may be speeding up the process of tooth decay. This is especially important for wearers of standard braces, clear aligners, and invisible braces. With metal wiring and brackets or polymer retainers in your mouth, your teeth require an extra level of upkeep and maintenance. As a result, they are more prone to tooth decay over time. For example, if you are considering clear aligners for night time only, you must be prepared to lower your sugar intake to protect your teeth from the dangers of tooth decay. You must also ensure you brush and floss your teeth twice a day and schedule dental check-up appointments at least twice a year to achieve good oral hygiene.
It can lead to gum disease
Excess sugar consumption can lead to gum disease over time. If ignored or untreated for a prolonged period of time, it can progress at an accelerated rate. This can materialize in periodontitis which affects both the gum tissue and the bones beneath the gums. Periodontitis can be difficult to treat but mild cases can usually be stopped in its tracks by maintaining good oral hygiene. A major case of periodontitis can, however, end up affecting the body as a whole. The bacteria associated with the disease can travel throughout the body and end up attacking the joints, connective tissue, kidneys, liver, and lungs. It can also lead to coronary artery disease where the blood vessels supplying blood to the heart are restricted or narrowed. To prevent this from happening, you should pay close attention to your sugar intake and practice good oral hygiene at all times.
It can cause cavities
Cavities are decayed areas of your teeth that result in small openings or holes. They are caused by consuming foods high in carbohydrates with the bacteria found in plaque turning the carbohydrates into energy and producing acid at the same time. Over time, this acid can produce small holes and dissolve the enamel found on the surface of your teeth. Cavities must be treated at the earliest convenience and before they progress to tooth decay. Tooth decay can also lead to tooth abscesses which may result in tooth loss or extraction in the long run. Several studies have confirmed a clear link between the consumption of sugary foods and drinks and the presence of cavities in both deciduous and permanent teeth. As a result, most dieticians and nutritionists recommend consuming no more than 30g, or seven teaspoons, of sugar per day for an average adult.
It can trigger a drop in pH level
The pH level of saliva in your mouth should not exceed 7.6 or fall below 6.2. The average pH level of saliva is around 6.7. When you consume sugar, your pH level can drop due to an increase in the presence of plaque and tartar. As a result, your mouth becomes more acidic and is capable of dissolving minerals. This is what damages your tooth enamel over time. Solid sugar crystals, such as those found in chocolate, chewing gum, and candy, can also leave behind a sticky residue that is too strong for your saliva to wash away. This process also forms small holes which can become a breeding ground for harmful debris and bacteria to grow. This can foster the development of cavities and tooth decay in the long run.
Excess sugar consumption can lead to a wide range of adverse health effects and complications over time. For example, it can trigger unstable blood glucose, cause tooth decay, lead to gum disease, cause cavities, and trigger a drop in pH level in your mouth.