Ever wanted your favorite companies to marry? I am singing songs today because this happened. What? Olay and Venus have joined together to produce the best razors. Ever. Venus razors are the only razors that I use and I pretty much only use Olay bodywash. This marriage is a match made in heaven and so much more.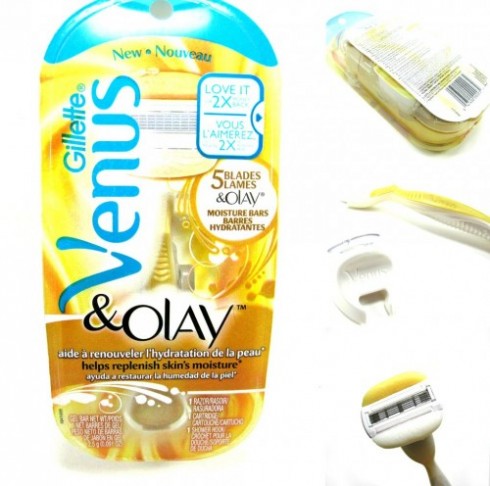 The Gillette Venus and Olay Razor is incredible. This is the best razor I have ever used. Ever. Shaving with this razor is silky smooth and you don't even need any shaving cream because your legs feel so silky soft and smooth after shaving instead of rough patches. Ewww…
I used this razor for several weeks and when I finished it I didn't get a chance to run to the store and get a new one for a day. Â So I went back to using a razor whose brand name will remain nameless. After? My skin felt terrible. I scratched and cut myself SO many times and the ingrown hairs that I got are terrible. And I mean terrible. I missed this razor so much it wasn't even funny.
Just try it. Try the Venus & Olay razor for a few weeks and then go back to using a boring "regular" razor. Trust me, you will see the difference and you will never want to go back to using drugstore razors again!
The Gillette Venus & Olay razor is available at most stores throughout the United States for $10.99-$19.49. This might seem pricier then most razors, but it is SO SO SO SO SO worth it. I am never going back to another brand again. Ever. I am forever in P&G's debt for making this razor. Forever.
Disclaimer: We received a sample of this product for the purpose of product testing and review. This does not affect our opinion of the product.