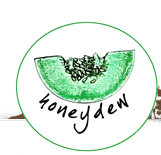 My favorite lingerie store by a long shot is Honeydew Intimates. Not only is their clothing to die for, but they also have fun offers and giveaways throughout the year on their blog and social media pages. Honeydew Intimates evokes everything fresh, fun, and sexy!
They asked me if I wanted to review two items out of their all new Spring/Summer 2012 collection and of course I jumped on the offer. I love my lingerie and like I said before Honeydew Intimates is my all time favorite brand. 🙂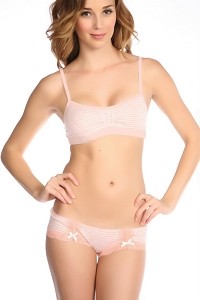 Auroura Ribbed Bralette Set This bralette set is just adorable and has such cute adorable details like lace and ribbons on the panties. It is made from light-weight fabric that is perfectly cool for this summer heat that I am currently experiencing. They wash up really well and I have been wearing the set on and off for almost two months and I am SO impressed with them. And you can't beat the price. For $34 you get this adorable well made set. We'll take it!
I do want to point out that for well endowed ladies this bra probably wouldn't hold your assets very well, but they have some LOVELY bras that would hold your girls just fine. 😉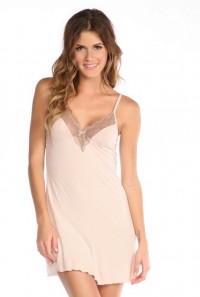 The other beauty that they sent me is the Enchanting Chemise and Hipster. I'm a huge fan of chemises and hipsters and my hips get along just fine. 🙂 I *cough* typically just sleep in oversized t-shirts or yoga pants, but I'm converted thanks to Honeydew Intimates. This chemise is oh-so lovely and soft. Not to mention that it gives you a stylish fashionable flair that makes any woman feel great about her body!
I love the fit to these products, how well made and durable they are, how cute all their products are, and just how great they make me feel.
I honestly cannot say enough good things about this company. What can I say? They deserve the exposure and all the love from their fans! Everything about them is simply AWESOME! They ship really fast and I just cannot say enough good things about them. After using multiple products from them for over three months now I think I can say that they are just AWESOME.
You can check out Honeydew Intimates for more information or to purchase. You need to do at least one or the other they are just that awesome! 😉
They sent me the above product to review, but this store is so awesome that all opinions are 100% my own and not influenced by payment even though they are influenced by this AWESOME company.