If you haven't noticed, we adore XOXO. And their new spring collection is to die for! Lots of bold pieces, lots of simple pieces, lots of color, and most importantly? Lots and lots of fashion forward style for less!
The new XOXO collection has something for everyone. The college student, the working girl, and the party animal. We are so excited that everything is so affordable while still supporting all of our favorite trends.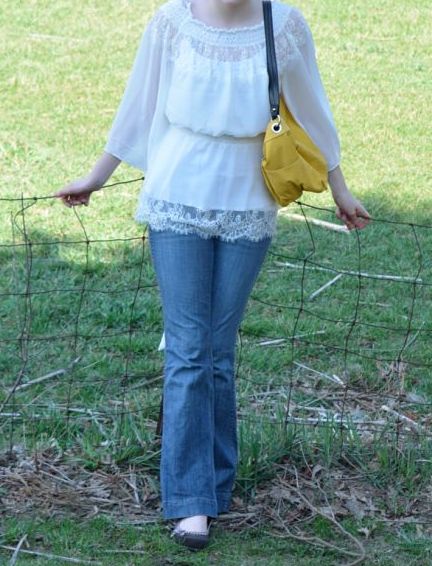 One of the biggest trends this year is lace. Lace is everywhere. I took a peek at some of the lace dresses/tops and they are going for alot of money ladies! I cannot afford something like that and I'm sure I am not the only one….
XOXO is making lace affordable however with this adorable lace peasant top. It's light, airy and flowy. It's perfect for spring and summer. My favorite part? It works well with jeans or shorts. I'm not sure that it would work too well with a skirt, but you could give it a shot.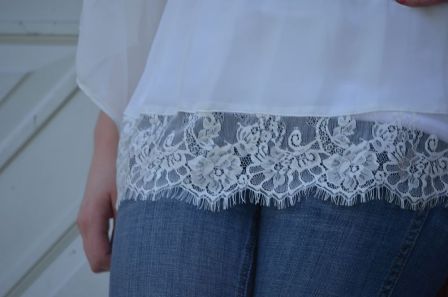 Check out the detail on this baby! It's simply adorable. The top is light enough for a hot summer day without showing too much which is really nice in my mind.
I would caution that you don't "do" anything even though this top is really well made, I wouldn't recommend that you wear this for a day out at a theme park or anywhere where the delicate nature of lace won't be appreciated. 😉 A lunchen or dinner? It would be perfection. 🙂
The top comes in S, M, and L, and is availble for $49 at Macys.com
Honestly, this new collection from XOXO is amazing as always. I can't wait to pick up some more items from the collection once they are out.
Keep a look out for the rest of the XOXO collection coming soon!! You ladies need to seriously check it out. They have some awesome stuff!
*Sponsored, but my opinions are 100% honest and true! How could I lie about such an awesome company?