Every spring Bath and Body Works comes out with new scents that are perfect for spring and we are thrilled to announce that Pink Chiffon and Japanese Cherry Blossom are both amazing shower gels that lather up so nicely!
Pink Chiffon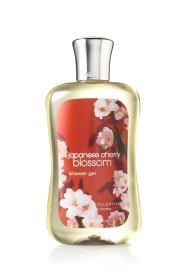 Pink Chiffon is the newest scent from Bath and Body Works. It evokes airy softness, elegance, and sweetness. From the moment you set foot in the shower to when you moisturize before bed, you'll feel as graceful as a dancer. Key fragrance notes: Sparkling Mandarin, Red Pear, Peach Nectar, Wild Berries
Japanese Cherry Blossom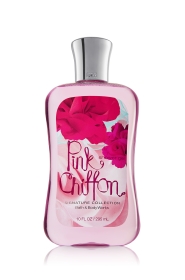 Award-winning Japanese Cherry Blossom, this fragrance is a seductive and mysterious floral scent, inspired by the exotic gardens of Japan. Key fragrance notes: Asian Pear, Kyoto Rose, Mimosa Petals, Himalayan Cedarwood
Both shower gels will give you an all new shower experience with luxurious moisturizing properties and nourishing oils that cleanse, soften, and add fragrance to your skin.
To purchase Bath and Body Works products visit a local store or- bathandbodyworks.com