Cute eco-friendly fall dresses can be so, well hard to find! Plus, eco-friendly clothing is SO not fashionable anyways! But thanks to Prana however, you no longer have to search for the "perfect" eco-friendly dress for Fall. We found two of them for you.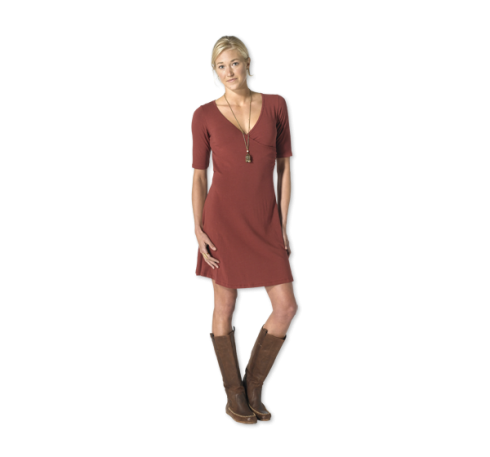 This dress is THE perfect fall dress. You can dress it up, or dress it down. It's made from oh-so soft organic cotton that will make you want to wear it all the time every day!
I love that it's a perfect fit. It's so fun and fallish! Pair it with some tights and a pair of your favorite boots and you are ready to hit the town!
Red not your thing? No worries! Prana has you covered! Be sure to check out the other colors of this dress! It even comes in sizes xs-xl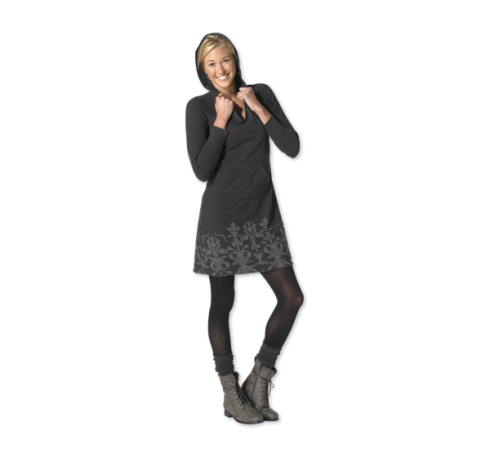 This dress is just about perfect. It features a hoodie that is just perfect for fall as well as a beautiful design at the bottom. The dress is made from french terry organic cotton and is oh-so soft and comfy!
However, I would recommend that you go a size up as this dress is kind of tight fitting in the hips. But it's still a lovely dress! I just wear mine over leggings and I'm ready to go. However, because I'm tall, I can also wear this dress as a tunic over jeans. And it looks great.
And if black isn't your thing, then be sure to check out the other colors of this dress! It also comes in sizes xs-xl.
Be sure to check out the rest of Prana's clothing on the web!
The product for this review was provided to us free of charge for the purpose of product testing. This does not effect our opinion of the products in any way. We only write about products we personally like and use, regardless of how they were acquired.