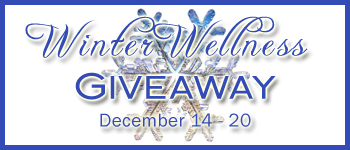 "While you may feel that excessive underarm perspiration is your problem, alone, there are millions of people –women and men, of all ages and races — who suffer from this condition, known as axillary hyperhidrosis. Perhaps the embarrassment causes you to worry about body odor, avoid certain social situations, to alter your clothing selections or to avoid settings that you know will cause excessive perspiration.
Certain Dri Antiperspirant Roll-On for Excessive Perspiration
has been the leading, dermatologist-recommended product for controlling excessive underarm perspiration for more than three decades.  While other products claim to be "clinical strength," the Certain Dri
formulations – 12% aluminum chloride in the roll-on and 25% aluminum sesquichlorohydrate in the new solid – are the strongest available over-the-counter formulas at stores nationwide for the control of excessive underarm sweating, providing up to 72 hours of protection with each application. While approximately seven million adults and teens are clinically diagnosed with axillary hyperhidrosis (excessive underarm perspiration), more than 40 million more believe their perspiration to be a problem.
According to an independent survey, a majority of dermatologists prefer the formula in Certain Dri
antiperspirant for treating hyperhidrosis, or excessive perspiration, over the formula in all other antiperspirants combined."
Certain Dri is available in a roll-on or solid formulation.  I received a tube of Certain Dri, which I passed onto a friend who suffers from excessive sweating.  I think it's great that Certain Dri is applied at night so it can go to work overnight, as opposed to products that are put on in the morning before you head into situations that can become embarrassing!
One of you will win a tube of Certain Dri
!
Mandatory Entry: Visit the Certain Dri website and tell me something you learned.
Extra Entries (leave a SEPARATE comment for EACH):
1 Entry – Follow @fashionablegal on Twitter
1 Entry – Fan The Fashionable Gal on Facebook
1 Entry – Subscribe to The Fashionable Gal via email
1 Entry (per day) – Tweet about this contest.  Leave a copy per tweet with a direct link to it.  Copy & paste the following:
Win a tube of Certain Dri Antiperspirant to control excessive sweating from @fashionablegal – http://tinyurl.com/ydbpz3b – ends 12/26
Entry (for each) – Enter any other Winter Wellness Giveaway & tell me which.
5 Entries – Add the Winter Wellness Button to your web page.
5 Entries – Blog about this giveaway & comment with a direct link.
DETAILS:  Contest runs from December 20 to December 26.  Last chance to enter is 11:59 PM EST December 26.  A winner will be contacted on or before Dec 31st, 2009 and asked for full name, along with their mailing address. If no response is given within 48 hours, a different winner will be chosen, so please be sure to check your email. Must be 18 or older to enter. Contest open to USA!