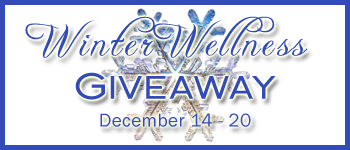 "Spread Love, Not Germs!"
Soap.  Not the most glamorous beauty accessory, but certainly an important one.  It's the season of colds & flues, runny noses and being coughed on by strangers.  Crowded buses, filthy hand rails, packed waiting rooms.  There's nothing fun – or fashionable – about being sick!  Concealer can only go so far in cover red noses and dark under eyes, lip balm can't always compete with wind chapped lips, and even the most eye opening mascara won't make it look like you got a great night's sleep.  So what's the solution?  Don't get sick in the first place!
Hand washing and sanitizing is key.  Of course, this is true throughout the year as well – but in the winter time, spending hours in department stores shopping for gifts and perhaps eating more cookies than immune boosting vegetables…  Well let's just say it's important to kill those germs!
Of course, constant hand washing and sanitizing can lead to sore, cracked palms.  In order to avoid this equally unattractive alternative to illness, using products packed with skin nourishing ingredients is key.  Every year I stock up on products from the Anti-Bacterial line at Bath & Body Works.  I was originally attracted to the products for their amazing range of scents, but now come back for the quality.
Bath & Body Works offers several types of soap, which help target your specific hand washing needs.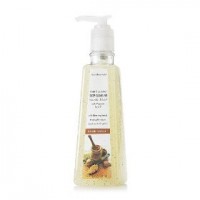 Deep Cleansing Soap, $4.50 or 3/$10
"Cleansing beads and germ killers get dirty hands clean and leave skin lightly scented. Triclosan kills germs, Vitamins B5 & E nourish skin, and gentle exfoliators cleanse deeply."
Available in scents like Festive Vanilla Fig, Juniper Breeze, and Mango Mandarin.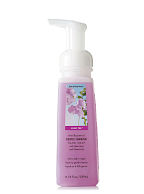 Gentle Foaming Soap, $5 or 3/$10
"Soft bursts of lightweight foam gently wash away dirt and germs, while leaving skin soft and lightly scented.  Triclosan kills germs, aloe vera soothes skin, and Pro-Vitamin B5 nourishes skin."
Available in scents like Pink Grapefruit, Black Raspberry Vanilla, and Exotic Coconut.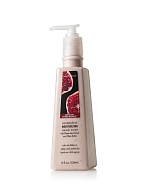 Moisturizing Soap, $5 or 3/$10
"Even with frequent hand washing, our soothing moisturizers hydrate skin. Hands are left soft, germ-free and lightly scented.  Triclosan kills germs, Green Tea Extract soothes skin, shea butter moisturizes skin, and Vitamin E nourishes skin."
Available in scents like Kitchen Lemon, Tropical Passionfruit, and Wild Honeysuckle.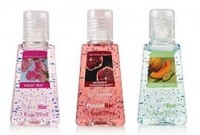 PocketBac Hand Sanitizer, $1.50 or 5/$5
"Spread love, not germs. This pocket-sized bottle contains natural ingredients and powerful germ killers that get hands clean, wherever you go.  Vitamins B5 and E nourish skin, kills germs without water."
Available in scents like Nectarine Mint, White Citrus, and Fresh Lemon.
Three of you lucky ladies are going to be germ-free thanks to Bath & Body Works!  Winners will receive a Bath & Body Works hand soap AND a PocketBac Hand Sanitizer.  And it gets even better – you have your choice between three of my favorite scents:  Warm Vanilla Sugar, Cherry Blossom, or Cucumber Melon (substitutions may be made if a scent becomes unavailable).
Mandatory Entry:Â  Tell me which type of soap you'd like to try most, and what Bath & Body Works scent is your favorite (not limited to those mentioned in this post).
Extra Entries:
1 Entry – Subscribe to the Bath & Body Works Newsletter (bottom right corner).
1 Entry -Fan Bath & Body Works on Facebook
1 Entry – Follow @fashionablegal on Twitter
1 Entry – Fan The Fashionable Gal on Facebook
1 Entry – Subscribe to The Fashionable Gal via email
1 Entry (per day) – Tweet about this contest.  Leave a copy per tweet with a direct link to it.  Copy & paste the following:
"Win an antibacterial hand sanitizer & hand soap from @fashionablegal & Bath & Body Works – http://tinyurl.com/y8w9nre – 3 winners!"
Entry (for each) – Enter any other Winter Wellness Giveaway & tell me which.
5 Entries – Add the Winter Wellness Button to your web page.
5 Entries – Blog about this giveaway & comment with a direct link.
DETAILS:  Contest runs from December 19 to December 26.  Last chance to enter is 11:59 PM EST December 26.  A winner will be contacted on or before Dec 31st, 2009 and asked for full name, along with their mailing address. If no response is given within 48 hours, a different winner will be chosen, so please be sure to check your email. Must be 18 or older to enter. Contest open to USA!