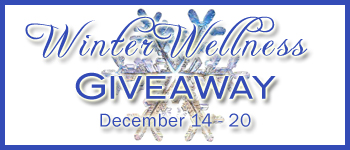 "Canker sores are painful blisters that form on the inside of the mouth, cheeks, and inner lips, as well as on the tongue, affecting 56 million people annually.  If left untreated, they can last from seven to 21 days, causing pain each time you eat, drink, chew, or move your mouth.  While nobody knows for sure what causes canker sores, possibilities include increased stress, lower immunity, trauma (e.g. cheek bites, irritation from braces), vitamin B12 or iron deficiencies, hormonal changes, or food allergies.
Canker Cover
is the only over-the-counter canker sore treatment shown in clinical studies to significantly speed treatment.  The pill shaped patch adheres to the sore and forms a gel patch that protects the sore, relieves the pain, and speeds treatment.  In two separate clinical studies, Canker Cover was shown to heal most canker sores within 24 hours and to be more effective than benzocaine, the active in most canker sore products, eliminating pain.
No other canker sore products in the world have shown this result.  Canker Cover is also made from natural ingredients that dissolve over time, offering immediate pain relief upon application while covering and protecting the lesion from bacteria and other irritants.
The Canker Cover patch is powered by natural, edible ingredients, including natural menthol, citrus oil and sea salt.  Suggested retail is $9.99 for a box of six patches."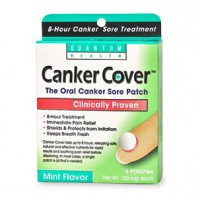 I get canker sores constantly, mostly from stress and lack of sleep.  They often last for around a week, causing a great deal of discomfort.  Of course, I haven't gotten a canker sore since I received Canker Cover.  I had one right before it arrived, and then when I left it home while visiting relatives – go figure.  So while I did receive Canker Cover
to review, I haven't gotten there yet.  However, it sounds like just what I'm always looking for when plagued with canker sores!
One of you ladies will get to try Canker Cover for yourself, or pass it on to a loved one.
Mandatory Entry:  How often do you get canker sores?  If you don't, who would you give Canker Cover
to?
Extra Entries (please leave a SEPARATE comment for EACH):
1 Entry – Follow @fashionablegal on Twitter
1 Entry – Fan The Fashionable Gal on Facebook
1 Entry – Subscribe to The Fashionable Gal via email
1 Entry (per day) – Tweet about this contest.  Leave a copy per tweet with a direct link to it.  Copy & paste the following:
"Win a box of Canker Cover from @fashionablegal – http://tinyurl.com/ybz2cbr – ends 12/26, lots of extra entries!"
1 Entry (for each) – Enter any other Winter Wellness Giveaway & tell me which.
5 Entries – Add the Winter Wellness Button to your web page.
5 Entries – Blog about this giveaway & comment with a direct link.
DETAILS:  Contest runs from December 15 to December 26.  Last chance to enter is 11:59 PM EST December 26.  A winner will be contacted on or before Dec 31st, 2009 and asked for full name, along with their mailing address. If no response is given within 48 hours, a different winner will be chosen, so please be sure to check your email. Must be 18 or older to enter. Contest open to USA!