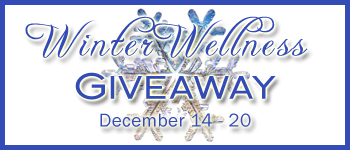 "Cold sores are painful, unsightly blisters that form on the lips or just outside the mouth as a result of the herpes simplex virus 1 (HSVI).  While many people may carry this virus (it lies dormant in some), upwards of 60 million people get cold sores annually as a result.  Cold sores can last for up to two weeks, in some cases, and are very contagious.  The virus can be spread through kissing, touching, sharing cups and utensils, towels, etc.  Cold sores can be triggered by sunlight, arginine rich foods, fever, illness, stress, food allergies and hormonal changes.  In addition to being embarrassing for sufferers, cold sores are often very painful, causing itching, burning and other discomfort.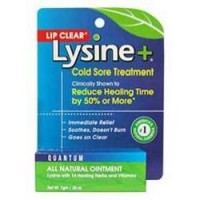 While there is no cure for HSV1 and resulting cold sores, the best solution is to heal them as quickly as possible.  LIP CLEAR Lysine+ Cold Sore Treatment
utilizes the active zinc oxide, as well as lysine – an essential amino acid – and 14 other natural ingredients to help treat cold sores faster; according the a Southern California University of Health Sciences study:
~LIP CLEAR Lysine+ reduced the duration of cold sores by 50% or more compared to untreated cold sores
~Median time to complete cold sore healing was four days
~Cold sores treated with LIP CLEAR Lysine+ healed faster than with leading OTC or prescription brands costing three to five times more
~Within three days, cold sore symptoms that were either completely eliminated or dramatically reduced, including tingling, burning, itching, tenderness, prickling, soreness and blistering
~A remarkable 40% of the participants had full cure by the end of the day.
LIP CLEAR Lysine+ is an all-natural ointment made with natural ingredients…Â  Ingredients include:Â  zinc oxide, vitamins A, D, and E in a natural base of olive oil, yellow beeswax, goldenseal extract, propolis extract, calendula extract, etc.
Suggested retail price is $6.99 for a 7-gram tube."
I was sent a tube for review, but I haven't gotten to check it out yet – no cold sores so far this season!  I'm thankful for the clear lips, but I'll be glad to have LIP CLEAR Lysine+ on hand if a cold sore pops up.
One of you will win your own tube of LIP CLEAR Lysine+ Cold Sore Treatment
to deal with all your cold sore conundrums!
Mandatory Entry:  How often do you get cold sores?  If you don't, who would you give LIP CLEAR Lysine+ to?
Extra Entries (please leave a SEPARATE comment for EACH):
1 Entry – Follow @fashionablegal on Twitter
1 Entry – Fan The Fashionable Gal on Facebook
1 Entry – Subscribe to The Fashionable Gal via email
1 Entry (per day) – Tweet about this contest.  Leave a copy per tweet with a direct link to it.  Copy & paste the following:
"Win a tube of LIP CLEAR Lysine+ cold sore treatment gel from @fashionablegal http://tinyurl.com/yaagzah Ends 12/26"
1 Entry (for each) – Enter any other Winter Wellness Giveaway & tell me which.
5 Entries – Add the Winter Wellness Button to your web page.
5 Entries – Blog about this giveaway & comment with a direct link.
DETAILS:  Contest runs from December 14 to December 26.  Last chance to enter is 11:59 PM EST December 26.  A winner will be contacted on or before Dec 31st, 2009 and asked for full name, along with their mailing address. If no response is given within 48 hours, a different winner will be chosen, so please be sure to check your email. Must be 18 or older to enter. Contest open to USA!