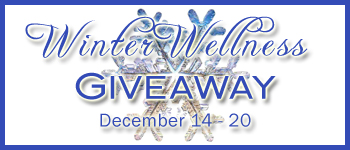 "An estimated 50 million people of all ages in the United States suffer from tinnitus, or ringing of the ears, at various degrees, ranging from what would be described as a mild nuisance to that of a debilitating, chronic condition that interferes with quality of life.  While tinnitus – whcih can occur as a ringing, buzzing, whooshing, or other sound within the ear – can occur as a result of age, ongoing exposure to loud noises, or from a damaging, sudden noise occurrence, it can also be a symptom of something else, such as Meniere's Syndrome, which includes a combination such of other symptoms.
Lipo-Flavonoid
, a nutritional supplement developed by an otolayrangologist (ear, nose, and throat doctor) in the early 1960s, has been providing relief and improvement of the condition from many sufferers.  Lipo-Flavonoid
provides nutritional support to improve circulation in the inner ear for overall ear health.  When the circulation in the inner ear is improved, the microscopic hair cells responsible for transmitting electrical impulses of sound to the brain stay flexible, and fluids within the ear canals may flow better (it is thought that a primary cause of tinnitus is damage to or stiffening of these microscopic hair cells within the ear).
Suggested retail is $29.95 (for a 100 count bottle)."
I've suffered from tinnitus for seven or so years now.  Quite frankly, it's a major pain in the ass.  Having a noise in my head that I can't shut off has become an infuriating daily occurrence, and so I've been thrilled to review Lipo-Flavonoid
.  It would be nice to enjoy silence once in a while, instead of always having to run some sort of electronic or white noise machine.
I haven't been using Lipo-Flavonoid
for long enough to see (or hear!) an improvement, but I'm looking forward to that point!  Lipo-Flavonoid
is an easy addition to my routine; I take 3 capsules after each meal.  They have a lightly sweet smell, so there's none of the disgusting "medicine smell" that often makes taking pills difficult for me.
One of you will have the chance to try Lipo-Flavonoid
for yourself!
Mandatory Entry:Â  Do you suffer from tinnitus, or would you give Lipo-Flavonoid to someone else (and who would it be)?
Extra Entries (please leave a SEPARATE comment for EACH):
1 Entry – Follow @fashionablegal on Twitter
1 Entry – Fan The Fashionable Gal on Facebook
1 Entry – Subscribe to The Fashionable Gal via email
1 Entry (per day) – Tweet about this contest.  Leave a copy per tweet with a direct link to it.  Copy & paste the following:
"Win a bottle of Lipo-Flavonoid for tinnitus (ear ringing) treatment from @fashionablegal – http://tinyurl.com/y866n8u – ends 12/26"
1 Entry (for each) – Enter any other Winter Wellness Giveaway & tell me which.
5 Entries – Add the Winter Wellness Button to your web page.
5 Entries – Blog about this giveaway & comment with a direct link.
DETAILS:  Contest runs from December 16 to December 26.  Last chance to enter is 11:59 PM EST December 26.  A winner will be contacted on or before Dec 31st, 2009 and asked for full name, along with their mailing address. If no response is given within 48 hours, a different winner will be chosen, so please be sure to check your email. Must be 18 or older to enter. Contest open to USA!