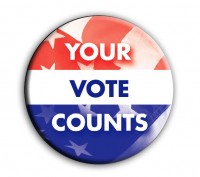 Hey Ladies!
Thanks to everyone who voted for me last week, I won Round 1 of my Fusion Beauty Contest!
Today (Nov 2) through Sunday (Nov 8) is the Final Round, where I'm competing against 4 other ladies for a Sephora Gift Card.
PLEASE take a moment and vote for me!  You will have to fan Fusion Beauty on Facebook before you can vote, unlike last time.  However, you should be following them anyway for fun contests (like this one!), deals, tips, and so much more!
Because it's an extra step, I'm offering a reward to those of you who are willing to help me out…
1)Â  Fan Fusion Beauty on Facebook
2)Â  Click the "Contest Voting" tab
3)Â  VOTE for me, Laney K.
4)Â  Leave a comment on this post telling me you voted for me.
If I win, one person who leaves a comment after voting for me (drawn at random) will win some free beauty loot!
*You can also score extra entries into the Zevia and Alight.Com giveaway by voting for me!*