The "style don't" image you may have lingering, after years of seeing every man, woman, and child wearing the Original Crocs (which I feel are only appropriate for gardening!) needs to go!  Crocs have become significantly more fashion-forward in recent times; the new Fall arrivals are fabulous!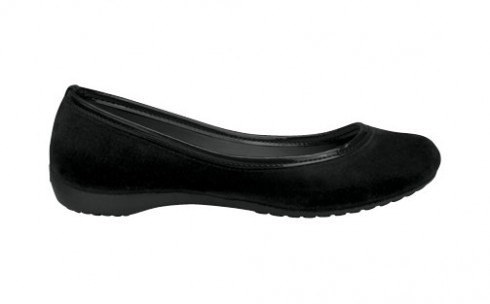 The Lily Winter style has been one that I've had my eye on for a while!  Crocs generously sent me a pair for review, and I'm thrilled with them!  They're absolutely fabulous for Fall and can easily be paired with most any outfit.
The Lily Winter comes in four colors:Â  Black (obviously!), Espresso, Navy, and Plum.
They feature Croslite Technology, which is a which is a special material that allows Crocs to make shoes that are comfortable, lightweight, ergonomic, antimicrobial, odor resistant and recyclable shoes.
Shock absorbing soles make them shoes you can wear all day AND all night.
Patent Leather Trim
Velvet Flocking Exterior Finish
Increased traction and durability
Weigh less than 10 ounces
I've worn mine with jeans & a tee to the grocery store, where they were comfortable but made me feel endlessly chic!  I've also paired them with a cute skirt & a blazer for dinner out, or a pretty dress that needed a shoe that would compliment it, without completely stealing focus!  My *only* issue is that they run very small.  I usually wear a 9.5 and maybe a 10, but then 10s I was sent were definitely at least a half size too small.  That hasn't kept me from wearing them, though…  The fact that they only cost $39.99 makes these a total steal, and you'll be wearing them for years to come!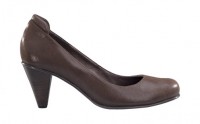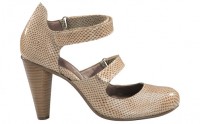 (Holita $89.99 – Crema $99.99)
There are also beautiful heels in a rich palette of seasonal colors, such as the pairs above!  The "You" Collection is where a lot of the most fashionable finds are located, so make sure to check it out!  The "expensive" pairs are completely worth the investment, as the shoes are extremely durable and made from incredibly high quality materials.  You'll be able to wear them often without wearing them out, unlike many other shoes on the market today!  Cros have always been a wonderful value- but now they're stylish, too!