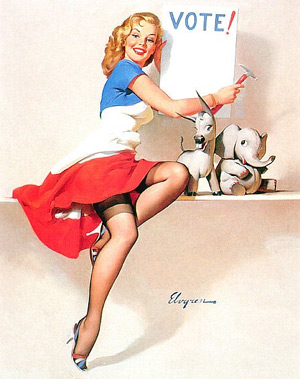 Happy Friday, Ladies!
If you haven't already voted for me in the Fusion Beauty Contest, [EDIT] SUNDAY is the last day and I would REALLY appreciate your vote!!!  All you have to do is FAN Fusion on Facebook, visit the "Contest Voting" tab, and pick me (Laney K.)!  It takes under a minute!!!
In order to thank you for helping me out, I'm holding a mystery giveaway- if I win, one of you will win a beauty item from me, and I promise that it will be fabulous!  All you have to do is vote, then leave a comment on my giveaway post.
And as an added bonus, through midnight Sunday, you'll get FIVE extra entries into any other contest I'm running right now!
So please, please take a second and VOTE for me!
xoxoxo