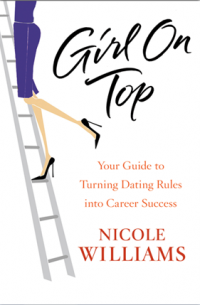 With great trepidation, I just Google image searched "Girl On Top Book."  Since I'm in the middle of my school's student lounge, all I can say is thank goodness I remembered to include "book."
As clever as Nicole Williams is, I wish just a tiny bit that she'd chosen a different name for her new book, "Girl on Top:  Your Guide to Turning Dating Rules into Career Success."  Not to further the dirty talk, but that's quite a mouthful.  It's much easier to just refer to the book as "Girl on Top."  Which of course, requires a certain extent of explanation.
Of course, you shouldn't let a little initial awkwardness stop you from picking up what sounds to me like great read!
"Just like our tendency is to throw out the rule book and call, and call, and call, and call the super hot dude you can't help but imagine is "the one," you're going to come across the job, the boss, the client you can't imagine yourself living without, and it's exactly here where you need play the game. Finding, catching, and building a relationship with a beau simply isn't so different from finding, catching, and building a relationship with a boss… And for those of you who think you're above playing games in love or in career, good for you… have fun in the mailroom."
–Nicole Williams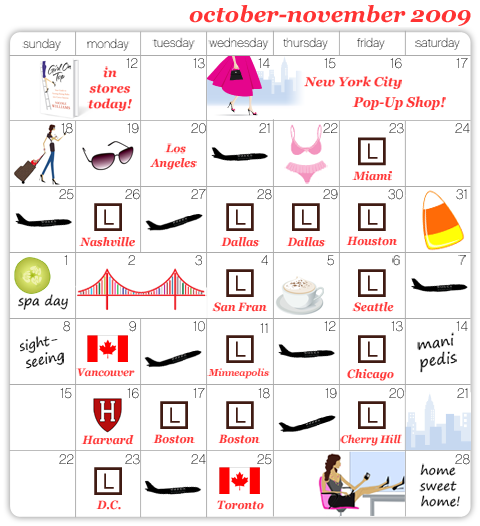 What I'm even more excited about than the book itself is the tour Nicole Williams is currently on! As part of her book tour, sponsored by clothing company The Limited and Elle Magazine, "Nicole is hosting networking parties/runway shows in 15 cities across the United States."  If you decide to attend (which I highly recommend you do!), there are perks beyond the fun of  fashion show and book talk:
– Chatting up the women in the area you need to have on speed dial
– An amazing gift bag (first come first serve, so get there on time!)
– An exclusive 40% discount on The Limited's brand new business-chic attire (perfect for that next big meeting or interview)
– Free-flowing Girl On Top Cocktails
– Career advice from Nicole Williams (who couldn't use that at a time like this?)
For Boston/MA based ladies like myself, here are the events to check out (I'll be attending the Natick night, and possibly Braintree):
Date: 11.17.09
Location: The Limited at Natick
1245 Worcester Road, Natick, MA 01760
Time: 6-9pm
Date: 11.18.09
Location: The Limited at South Shore
250 Granite St., Braintree, MA 02184
Time: 6-9pm
If you plan on going, let me know so I can say hi!  My goal is to post pictures after the event, so stay tuned for those as well!
PS- If you're not in Boston, there are several other events happening in November in other US cities; you can check the schedule by either looking at the calendar above, or visiting the RSVP dates (they list all the days/locations).