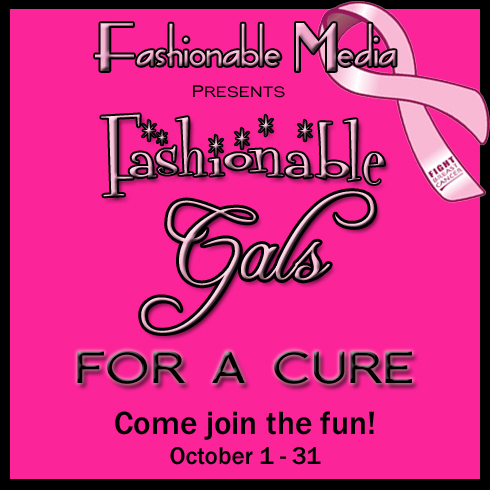 As you may be aware, October is Breast Cancer Awareness (BCA) Month! Breast Cancer is the second leading cause of death for woman- and the most common cancer among women. I'm sure that if you think about it, you can easily think of a loved one who has been affected by cancer, and if you're thinking about the ladies in your life, chances are good that it was Breast Cancer. I don't need to tell you what a terrible disease cancer is, or how devastating it's effects; we all hate cancer already. So, rather than dwelling on unpleasantness, let's move on… And talk about what we can do!
Originally, I was going to shower all of you (my lovely readers), with articles about "Pink" products for the entire month of October. They're everywhere- today when I was grocery shopping, I even saw sausages that had a 10% proceed to Breast Cancer Research (BCR)! My goal was to find the best "pink" products available, tell you about the benefits to BCR, and hope that you bought them… Then, while speaking to Drew from Eden Fantasys about possible products to feature, a new plan hatched- how about a fundraiser?!? I know, I know; don't groan and hide your purse! Regardless of how worthy a cause BCR is, I'm here to share the latest and greatest, and the tried and true- the best of the best in the world of beauty!
So, how to combine the two? Well, I've spent the past weeks talking to the wonderful companies that make up the Beauty Industry- brands that make everything from clothing to shoes, jewelry to cosmetics, and everything in between… Everything a girl could want! The result? These companies opened up their hearts and their stockrooms, and donated THOUSANDS of dollars worth of goodies for all of you lucky dolls!
I spent hours and hours arranging these products into fabulous sets that I would love to own- but instead of keeping them for myself (*sigh*), we're giving them to you! Of course, this is a fundraiser… So as much as I'd like to just pass out the prizes and watch Breast Cancer disappear, I can't do that. So, I'm making it as painless as possible; all you've got to do is donate $1 to the Breast Cancer Research Foundation or Susan G. Komen per entry you'd like towards any of these fabulous prizes! I promise, even if you don't win… You won't be disappointed. After all, cancer's got to go- and every $50 donated will sponsor one FULL HOUR of research!
So whip out those Hello Kitty Master Cards, scroll through the fabulous list of prizes below, and DONATE, DONATE, DONATE. If you don't see something you want for yourself (yeah, right), think of all those wonderful ladies in your life who you will soon be exchanging holiday gifts with!
We can do it. We can show cancer we've had enough. So, let's say to cancer- in the timeless words of Heidi Klum, "You're OUT."
TO ENTER:
1. Pick which prize pack(s) you want to win from the list below
2.  Donate $1 (per entry)
Use the comment box provided by Paypal during "checkout" & let me know how many entries toward which prizes you'd like (if the comment box doesn't display, just click "add special instructions to seller on the donation page)! If you'd prefer, you can also use the email format suggested at the bottom of this post!
---
Donate to Susan G. Komen: Donate securely through our Susan G. Komen donation page found here.  Then email me your entries using the form at the bottom of this post. (scroll down)
**NOTE- If you donate via PayPal, please try to use either a debit card, existing fund, or bank account- when you use a credit card, part of your donation will be taken by PayPal as a fee for using the credit card service.  Your full donation will still count for entries, but the total amount won't go to BCRF.**