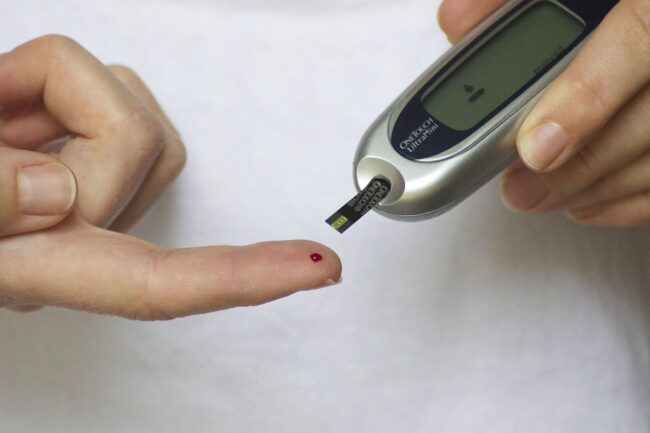 Diabetes isn't always an illness you're diagnosed with. In many cases, it's something you can develop as you get older for various reasons. If you're diagnosed with it later in life, you'll need to make a few adjustments, which seems complicated. That doesn't mean it has to be overwhelming to make living with diabetes easier.
You can do so by taking a few specific steps, each of which are sure to help. If you've recently been diagnosed with diabetes, it's worth focusing on five of the more notable ways you can make things easier.
Eat Well – One of the main causes of Type-2 diabetes is a poor diet, with this usually including unhealthy snacks and meals. If you continue with that diet, your diabetes will get worse and worse. You'll suffer more severe consequences because of it. The key to avoiding that is eating as well as possible. Take the time to find out what you should and shouldn't eat, and develop your diet accordingly.
Use The Right Resources – There are plenty of resources available to make living with diabetes easier, and it's worth taking advantage of them as much as possible. Making Diabetes Easier, for example, offers more than a few products and tools you can use to help with this. The more effort you put into this, the easier it'll end up being.
Manage Stress – Stress affects your blood pressure, which could end up having an impact on the symptoms of diabetes you experience. You'll need to manage your stress as much as possible to prevent that. Thankfully, you can do this in more than a few ways. Relaxation techniques are great for this, and you shouldn't have a problem relaxing more than you'd think.
Be Active – Exercising is one of the best ways of managing your diabetes, and it can even relieve some of the symptoms you might experience with it. It's worth taking the time to develop an exercise routine you can work into your lifestyle. If you can't get to the gym regularly, consider taking daily walks and even doing some home workouts.
Listen To Your Doctor – You'll need to learn more about diabetes when you're diagnosed with it, and the best source of this information is your doctor. Speak with them as much as possible when you first get diagnosed, and make sure you ask questions about the condition. The more you can find out about the condition, the better of a position you're in when you're living with it.
Diabetes often seems like a difficult condition to live with, especially when you've been diagnosed later in life. That doesn't mean you can't make living with diabetes easier. All it takes is a few specific steps, especially when you work with your medical professional to help you with it.
Using the right resources, managing your stress levels, eating well, and similar steps are all large parts of this. With a little bit of time and effort, you'll have a relatively normal lifestyle again before you know it.