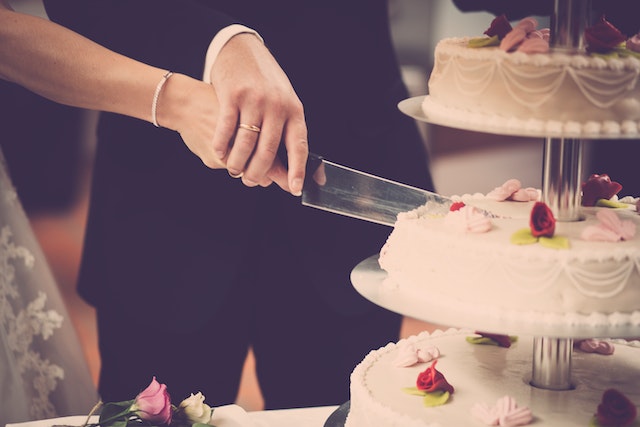 All weddings are fun and memorable. But some are more fun and memorable than others. If you've got a wedding coming up, then you'll certainly want to work on making sure that yours falls in the "most memorable" category. And while you can add special touches to all aspects of your wedding day, the place where it's easiest, and where it'll be felt the most, is with your wedding party. A great wedding party will live long in the memory as an all-time classic, which is exactly what you should be aiming for.
Looking for some wedding party inspiration? We've got you covered. In this post, we'll run through some special touches that'll make your wedding party stand out from the crowd.
Have a Cocktail Station
Everyone loves a drink at a wedding. In truth, they'll be happy with a good beer or nice wine! But remember, we're trying to make your wedding party extra special, so you'll need to do more than have cold beers and wine on offer. One memorable way to get the party started is to have a cocktail station, where people can be served a delicious drink. Is there someone in your family with a talent for making cocktails? Recruit them to help you out for an hour or so. You may also wish to develop a couple of signature cocktails that reflect your personality.
Add Some Props
Some people are born for the dance floor. But other people need a little bit of motivation before they begin to bust their moves. One way to get people up on the dance floor is to add some inflatable props. For whatever reason, people feel more comfortable letting loose to music when they have a prop in their hands. Buy a few blow-up microphones, guitars, and anything else you can find, and hand them out before the dance floor action gets underway. You'll find that more people get up than they otherwise would.
Have a Friend Play Some Songs
Live music can go down extremely well at a wedding party. There's just something about the live music experience that really gets people amped to have a good time; the DJ will do their part later on, but at the beginning, live music is the way to go. You don't necessarily need to hire a band, though if it fits within your budget, then do so. Otherwise, recruit a talented friend to play some songs. If they have a guitar and a drum beat machine, they'll be able to get the party started. And if you have a friend that loves singing (and is good at it), then all the better.
Hire a Great DJ
Finally, there's the DJ. Remember: not all wedding DJs are created equal. You should meet with a few and see what their general approach is. You'll likely have a pretty broad cross-section of people at your wedding, so you should have a DJ who knows how to get everyone, both old and young, up on the dance floor.