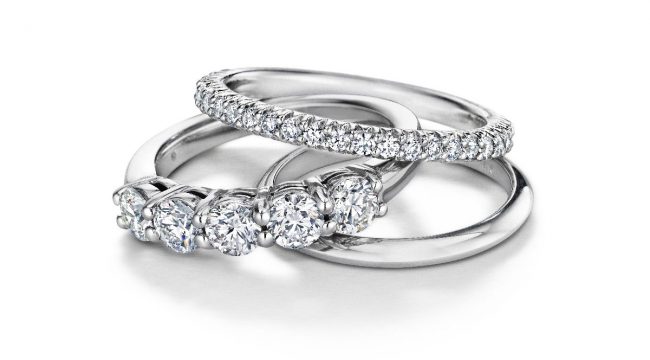 Find a wedding ring that suits you first:
You'll want to find a wedding band that expresses your unique style and personality, so take some time to explore the different options available. Whether you're looking for something traditional or more modern, there are plenty of styles out there to suit any taste. You can never go wrong with diamond rings, as they are classic and timeless. A good wedding ring will make it easy for you to match it to your wedding band.
When you are getting ready for your big day, one of the many things you have to do is find the perfect wedding bands. However, there are many women who enjoy matching up their engagement ring with their wedding bands. There are so many wedding band colors, metals, and styles to choose from out there, making it hard to choose the best one for you. Since this can be a difficult process for some, we've decided to give a few tips on how to easily find a wedding band to match your engagement ring.
Shape
First, you should look at the shape of your diamond. Many people with oval or square diamonds might choose to go with a custom band that fits snugly against their engagement ring. If you have an oddly shaped diamond, this might be a great option. You should also consider the shape of the band and your comfort zone. If you prefer thinner bands, you shouldn't purchase a thick band, and vice versa. If your band is comfortable, you will be more likely to wear it everywhere, it will be less likely to pinch, and you won't have to worry about being uncomfortable.
Color & Metal
Color is important. If your engagement ring is made from white gold, then you should also purchase your band in the same metal and color. Though the color is important, the metal makes a world of difference. If your engagement ring is made from a hard metal, then you should have a band of the same metal. It not only makes it easier to clean, but it prevents one ring from wearing down faster than the other. You also don't want two different metals rubbing together on your finger, which could damage either of the rings after long periods of time.
Design
The design is all about what you want to look at. Since it is your wedding band, you should choose a design that best fits you. However, you should try the band on as well. Often, certain designs of wedding bands do not look that great up next to certain diamond cuts or engagement rings. To prevent any clashing, you should try on the wedding band next to your engagement ring to see if the two look great together. Again, you could always opt for a customized wedding band.
Conclusion
Your big day is important, and choosing the right wedding band will make a difference in the long run as well. Matching up your wedding band to your engagement ring doesn't have to be difficult either. By looking for the same metal, a design that fits your style, and the right colors, you can easily choose a stylish wedding band that looks amazing next to your beautiful engagement ring. You can even get a customized wedding band to match the shape of your engagement ring. All it takes is a little shopping to find the most beautiful and perfect wedding band to go great with your ring.