Keeping your family healthy is a hard, lifelong, and often unappreciated job. And as a parent, you often run out of ideas to help the kids stay healthy and happy. There can be tears, shouting, and plenty of complaints, and that's before you've even visited the doctor's office! But don't worry, there's still a few incentives you can use to help build healthy habits. A bit of creative thinking will always get the kids to respond!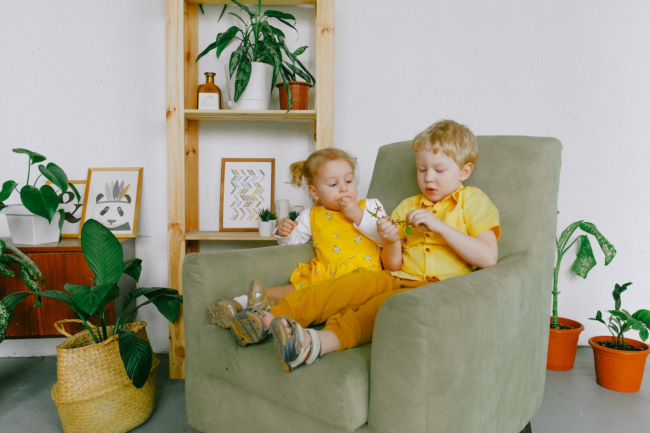 Exercise Together Once a Week
Exercising should be a normal, mundane part of life, but that's a hard sell when there are so many other things to do! But if you all exercise together at least once a week, you can be accountable for each other when it comes to your physical fitness. Yes, even the kids need to stretch their legs properly and work out their developing muscles! Find an activity you all like to do and pick a day to try it out; swimming is usually a lot of fun for families, as is frisbee throwing or playing football.
Go for Checkups Together
Scheduling your checkups to occur at the same time can help the kids to feel more normal about visiting a doctor, nurse, or dentist. After all, if you go first, you can show them there's nothing to be worried about! You just need to have a family friendly medical office on hand; if you don't already, look up the nearest Sage Dental near me and book an appointment for all of you to go in together. If you can prove mommy and daddy have to play by the rules too, it'll be much easier to convince the kids to come next time!
Let the Kids Help You Cook
We all need to know how to cook – it's a life skill that keeps you well fed and happy! That's why it's a good idea to get the kids involved in your weekly dinner times. Let them choose the meal for the day, or a few extra ingredients to throw in the pot. Let them peel the potatoes or carrots, and supervise them as they chop up some mushrooms. Or let them whip up a soup base with a handheld blender – it can all be a lot of fun!
Have Collective Screen Time Rules
Screen time is great for ensuring the kids do something other than play on a tablet. But what about your own screen habits? Do you spend hours scrolling through social media on your phone once they've gone to bed? Or maybe you use your phone at the table when it's supposed to be focused on family time? It's hard, but the kids might find it harder to follow the rules if they know they don't seem to apply to their parents. So, if either situation is the case, screen time rules need to stand for everyone!
Healthy living can be approached as a family. Use tips like these to get the conversation started.