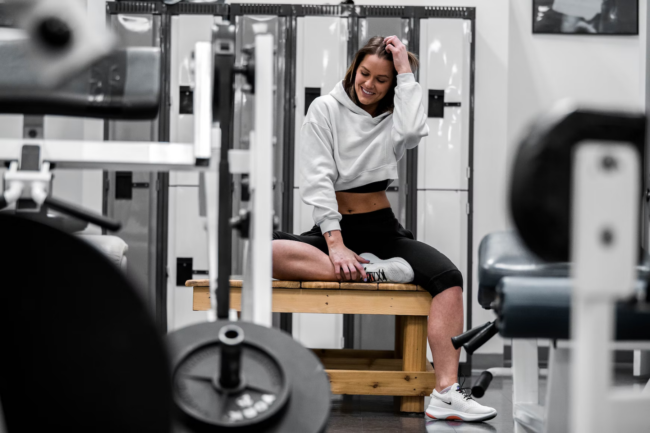 For many people, going to the gym can be a daunting task. Whether it's because of body-image concerns or feeling intimidated by other gymgoers, it's important to remember that everyone has to start somewhere. Not only that, but what should you actually wear there, and what will make you feel most comfortable? In this blog post, we're going to take a look at some tips to help you feel more comfortable and confident when you hit the gym.
Get Prepared
To make sure you feel confident and comfortable when you show up at the gym, it's important to know both what to wear and what to take with you. Appropriate attire includes clothes, like those from dkactive, that are comfortable enough to move in easily, but not so baggy that they distract or drag on the floor. Consider shoes with good support and grip for any machines or weights you might encounter as well. As for items to bring with you, a refillable water bottle is essential for keeping hydrated and a towel is also useful for wiping sweat from your face or equipment after exercise.
Make a Plan
When you first start out in the gym, it can be helpful to make a plan of what you want to achieve—both physically and mentally. Start by writing down your fitness goals, such as running for 30 minutes three times a week or doing 10 push-ups every day. Having these written down will give you an achievable goal and something to work towards every time you go to the gym. It will also help motivate you and give you something tangible to measure your progress against.
Find a Buddy
Having someone there with you can make all the difference when it comes to feeling comfortable in the gym. Find someone who is already experienced in working out and ask them if they would like to join you on your journey. They can provide moral support when needed and give advice if necessary. Plus, having a buddy makes going to the gym more fun.
Know Your Limits
It's easy to get swept up in trying too hard too soon, but this is not recommended for beginners who are just starting out on their fitness journey. Instead, focus on improving gradually over time so that your body has enough time to adjust while still pushing yourself where necessary. This will prevent any strain or injury from occurring while ensuring that your workouts remain enjoyable and rewarding instead of overwhelming or discouraging.
Getting into the Gym Groove
When starting out at the gym, knowing what steps to take beforehand can make all the difference between success and failure. Take some time before heading off for each workout session and make sure you have both physical goals (such as increasing reps or adding weight) as well as mental ones (staying committed). Doing so will ensure that your journey remains fun, rewarding, and most importantly—successful. With these tips in mind, anyone can become comfortable with working out at the gym. All that's left is for you is put these into action.