Investing in a new wardrobe is a great idea. Get rid of your heavy coats, scarves, and mittens now that spring is nearly here.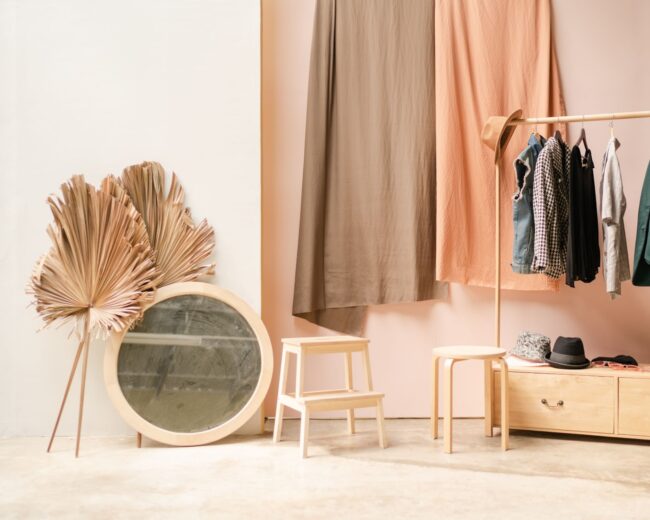 You can update them with something more current for the following year. You'll be able to wow anyone you meet at future events such as parties, dates, and activities by preparing in advance and presenting your best self.
In 2023, you should update your wardrobe by following these suggestions.
Have A Look At What You Have Already Got
Just like you would with any other type of purchase, you should begin by taking stock of the items already in your closet. Find out which of your go-to garments still fits you like a glove and holds its shape after being washed multiple times. Then, divide the remaining items into two piles: the ones you intend to keep and the ones that could use replacement. This should include things like your septum ring at UrbanBodyJewelry.
Spend Money On The Base Essentials
High-quality clothing is an investment because it allows you to create more looks with fewer pieces and lasts longer. Stock up on basics like white tees, black pants, blazers, and classic dresses that can be worn up or down with ease.
Consider Getting Preowned
Second-hand stores are a great place to find one-of-a-kind treasures at prices that are far more reasonable than those at regular stores. Moreover, many of these items are already broken in and will fit you perfectly right away.
Try Some New Trends
Knowing what's trending will help you maintain your sense of style and relevance. You can get timeless pieces that will look great on you for a long time if you shop for items that blend modern style with time-honored cuts. Try out some cutting-edge techniques without worrying.
Get A Little Creative
It's easy to get trapped in a rut when it comes to changing your wardrobe and forget that there are always new goods to discover. Instead, you should look for ideas in places you wouldn't normally look, like old magazines or online stores. Get unique accessories to complement your current wardrobe with this.
Add Quality Statement Accessories
A simple outfit can be completely transformed by adding the right accessories. Put on a few statement pieces, like a bright belt or a chunky necklace, to instantly elevate your outfit. High-quality leather footwear, handbags, and eyewear are worthy investments because they will last longer than their cheaper counterparts.
How to Accessorize Cleverly with the Latest Fashion Trends
Swapping out a plain belt for a larger one, a scarf belt, or a belt with embellishments
Choose a larger purse if you often use smaller ones and vice versa with accessories like earrings.
You can't go wrong with a bold, solid-color necklace or bracelet, but if you want to be a little more adventurous, try one that is painted or made of rose gold.
Instead, you can change your appearance by wearing any jewelry designed for flat cartilage piercing.
Update your clothing for the new year by making a few small changes.
Even if the clothes don't fit right, your admirers won't care because they're more interested in your unique sense of style than in your closet. Look in the mirror and note if something doesn't fit well.
Get your clothes tailored or take them in yourself to experiment with new styles. It's not necessary to go into debt to experiment with new fashion trends that will bring your wardrobe into the new year; often, all it takes is repurposing something you already own or buying at discount retailers.