Adhering to healthy lifestyles in children is also a strong foundation for future health. Children often learn from what they see, so parents need to lead by example. In this article, we bring you a list of tips for good child health.
1. Drink Lots Of Water
Children need to drink plenty of water to maintain their overall health. Our bodies are mostly made up of water. Water also performs several biological functions, such as removing waste products, lubricating joints, and protecting delicate tissues such as the skin and the spinal cord.
Adequate fluid intake helps keep the body hydrated and regulate body temperature, and also helps prevent health problems such as constipation and kidney stones. Experts recommend about 2 liters of water per day. Amounts may vary depending on ambient temperature and physical activity. A simple rule is to teach your child to reach for water instead of any other drink when thirsty.
2. Balanced Diet
Children need the right balance of proteins, vitamins, fatty acids, minerals and carbohydrates to grow healthy. You can balance each meal with the right amount of foods that provide all essential nutrients.
There are five food groups: vegetables, fruits, protein foods, grains and dairy products. Try to provide each meal with a balanced amount of food from each food group. Preferably, about half of your plate/meal should consist of fruits and vegetables. Vary fruits and vegetables to help your child eat a healthy diet.
3. Get Enough Sleep
Sleep is important for your mental and physical health. During sleep, the body repairs itself and improves immune function. In order for children to grow up healthy, they need enough sleep. So make sure your child gets enough sleep every night.
A child aged 6 to 12 years old needs 9 to 12 hours of sleep and a child aged 13 to 18 years old needs 8 to 10 hours of sleep. Make a habit of turning off the lights at a set time every night. Avoid screen time for a few hours before bed. If your child has trouble falling asleep, establish a relaxing nighttime routine before going to bed. Read a book or listen to music for a period of time.
4. Promotion Of Sports
A teenager spends about 7-9 hours a day in front of screens such as televisions and smartphones. More screen time can lead to a sedentary lifestyle, which can increase the risk of obesity.
Experts recommend limiting a child's screen time to a few hours a day. Encourage your child to exercise for at least one hour a day through sports or other activities such as cycling. If you don't have outdoor sports facilities, you can play simple indoor games that involve exercise. Examples include indoor hopping, hula hooping, treasure hunting, and building tunnels out of old cardboard boxes. You can also keep your child active with exercise equipment such as a stationary bike.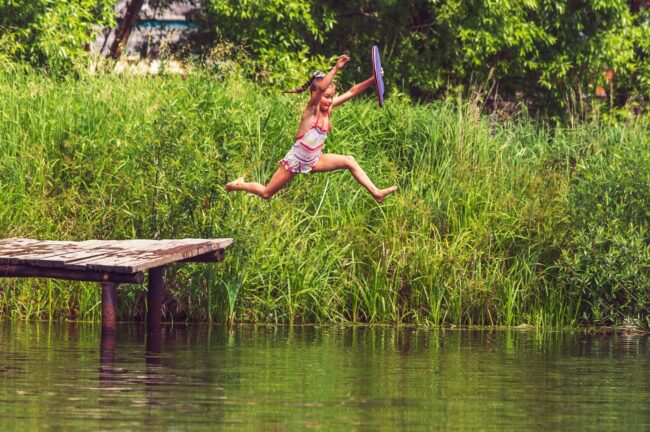 5. Correct Posture
Most children end up leaning back in their chairs. Encourage the use of study desks while studying. Do not read or write while lying in bed. Correct posture is not only for the musculoskeletal system of the body. Proper static posture when sitting and dynamic posture when walking can keep muscles flexible, reduce the risk of falls, and even improve digestion and breathing.
6. Oral Hygiene
Children should brush their teeth twice a day. If your child wears braces, they may need to be brushed more frequently. Teach your child how to brush their teeth correctly. You can also encourage your child to floss once a day to remove food particles stuck between their teeth. You can consult your dentist to learn proper brushing techniques. Your Dentist can also recommend the best toothbrush and toothpaste for your child's age.
7. Regular Checkups
Each health tip contributes to your child's better development. However, you should also pay attention to your child's current health. It's a good idea to keep track of your child's height, weight, blood pressure, and blood sugar. You can consult your pediatrician to suggest an appropriate schedule for checking your child's basic health parameters, depending on their age and health.
In Conclusion
Healthy habits go a long way in protecting children from illness and ensuring good health. All good habits start at home, so it's a good idea to introduce the child health tips above. There is no need to consciously develop it later. So encourage your children to eat less sugar, drink more water, eat more fruits and vegetables, and exercise. Also, learning good habits together as a family will make it easier and more fun to bond.