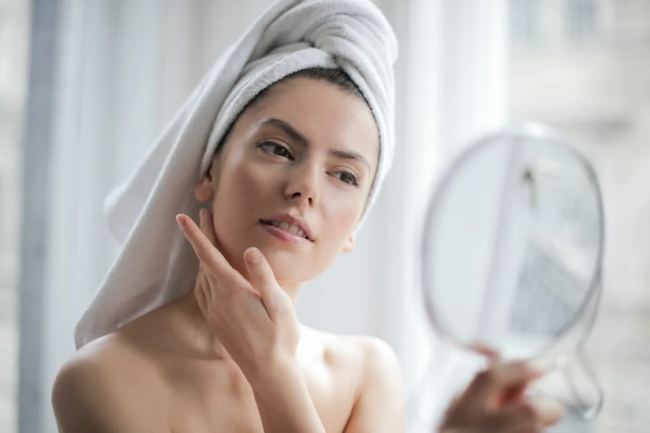 As you age, your skin undergoes several changes that require extra attention and care. After your 30s, your skin's natural collagen production decreases, increasing wrinkles, fine lines, and sagging skin. The skin cell turnover rate also slows down, leading to a duller complexion and a buildup of dead skin cells. You must adopt proper skincare that addresses your specific needs to combat these changes and maintain healthy, youthful-looking skin. Here are four skin care tips that will help you after 30.
Focus more on minimizing fine lines and wrinkles
Fine lines and wrinkles are some of the most visible signs of aging, and they tend to become more pronounced after you turn 30. Indeed, decreased collagen production can cause your skin to lose elasticity and firmness. Focusing on fine lines and wrinkles removal tips after you turn 30 can help reduce the appearance of these signs of aging, improve the texture and tone of your skin, and restore a more youthful, radiant complexion. You can use anti-aging products, such as retinoids, serums, and moisturizers, to help minimize the effects of aging on your skin. You can also consider botox to minimize crow's feet and frown lines.
Avoid harsh cleansers
Your skin becomes more delicate and sensitive, and using harsh cleansers can strip away its natural oils, leading to dryness, irritation, and premature aging. These items contain strong detergents, chemicals, and acids that can damage your skin's protective barrier, disrupt its pH balance, and cause inflammation. That can lead to various skin problems, including acne, rosacea, eczema, and fine lines. Instead, use gentle, non-abrasive cleansers free from sulfates, fragrances, and alcohol. Look for cleansers that contain moisturizing ingredients such as glycerin, hyaluronic acid, and ceramides to keep your skin hydrated and healthy.
Incorporate antioxidants in your skincare routine
As you age, your skin is exposed to various environmental stressors like UV radiation, pollution, and free radicals that can cause damage to your skin cells and accelerate aging. Incorporating antioxidants into your skincare routine can help protect your skin against these harmful factors and improve overall health and appearance. Vitamin C, vitamin E, and green tea extract work by neutralizing free radicals, reducing inflammation, and stimulating collagen production, which can help reduce the appearance of fine lines, wrinkles, and sun damage. They also have hydrating properties that can keep your skin moisturized and radiant-looking.
Use a humidifier
A humidifier can help add moisture to the air, preventing your skin from drying out. They also increase the humidity levels in your home or office, helping your skin retain its natural moisture and reducing the appearance of fine lines and wrinkles. Also, using a humidifier can help alleviate other issues related to dry air, such as dry eyes, sinus congestion, and respiratory problems. To get the most benefits from a humidifier, it's best to use it regularly, especially during the winter when the air is drier.
Having supple skin is possible, regardless of your age. Hopefully, you'll consider these tips to obtain the desired outcome.