Do your eyes feel dry, uncomfortable, or strained? There might be a few explanations for why your eyes are feeling this way. This blog post will explore the potential causes of eye discomfort and provide advice on how to prevent it from happening in the future.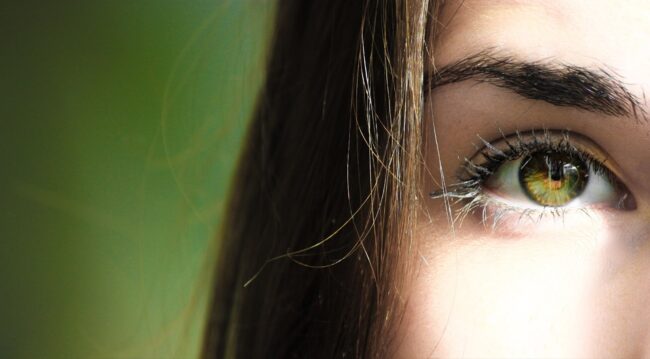 1. Lack of Proper Eye Care:
One of the most common causes of eye discomfort is improper eye care. Without proper care, the eyes can become dry and irritated, leading to redness and itchiness. The eyes may also become strained from not getting adequate rest or from too much time spent in front of bright screens.
To prevent these issues, it's essential to practice good eye hygiene habits such as blinking frequently, wearing sunglasses when outdoors, and taking regular breaks from digital screens. Additionally, make sure to regularly use lubricating eye drops or artificial tears if your eyes are feeling dry.
2. Allergies:
Allergies can also cause eye discomfort, especially if your eyes become irritated by pollen or other environmental factors. Allergic reactions can lead to redness, itchiness, swelling, and puffiness around the eyes. In extreme cases, seasonal allergies can even cause watery eyes and blurred vision.
There are a few ways to reduce the severity of allergic reactions in the eyes. For example, using allergy eye drops before heading outside can help relieve symptoms, while wearing sunglasses will provide additional protection against allergens.
3. Infections:
Bacterial and viral conjunctivitis, commonly known as "pink eye," are common sources of irritation. Pink eye is an inflammation of the conjunctiva, which is the thin membrane that covers the white part of our eyes. Symptoms such as redness, itchiness, swelling, and discharge from the eyes can all be signs that you may have a pink eye infection.
It's important to see a doctor if you suspect you may have an infection, as they can prescribe the appropriate medication or treatment plan.
4. Meibomian Gland Dysfunction
Meibomian Gland Dysfunction (MGD) occurs when the tiny glands which line the eyelids become blocked, leading to an accumulation of oil and bacteria on the surface of the eyes. This can lead to dryness, irritation, and symptoms like blurry vision, redness, light sensitivity, and crusty eyelids.
In addition to causing physical discomfort, MGD can also lead to long-term damage to the delicate structures of the eyes. If left untreated, MGD can increase one's risk of developing infections or even corneal ulcers. Proper diagnosis and treatment are essential to prevent further damage or complications from developing.
The good news is that Meibomian Gland Dysfunction Treatments are available to reduce dryness and irritation.
5. Cataracts:
A cataract is an opaque area in the lens of the eye which can lead to vision problems, including blurriness, glare, and poor night vision. Cataracts can also cause pain or discomfort in the eyes due to increased sensitivity to light.
The good news is that cataract surgery is highly successful and can significantly improve one's vision and reduce eye discomfort. However, it's essential to consult with an ophthalmologist if you suspect you may have a cataract, as they can determine the best course of treatment for your specific condition.
There are a variety of possible causes for uncomfortable eyes. Whether the cause is dryness, allergies, infections, Meibomian Gland Dysfunction, or cataracts, it's essential to take proper care of your eyes in order to prevent future issues from developing. Make sure to practice good eye hygiene habits and consult an ophthalmologist if you detect any changes in your vision or experience discomfort. You can keep your eyes healthy and comfortable with the right treatment plan and preventive measures.