One of the most noticeable aspects of our appearance and an essential component of our self-expression is our hair. Lack of proper hair care can result in a number of issues, including dryness, brittleness, breakage, and thinning hair. As a result, it is important to pay attention to our hair and give it the proper care.
This article will give you detailed instructions on how to take better care of your hair this year. We'll cover everything you need to know to achieve healthy, luscious locks, from understanding your hair type to incorporating healthy habits.
Everyone can benefit from the information we're about to discuss, regardless of their hair type—dry, curly, straight, or thin. So read on now and find out what it takes to take better care of your hair this year.
Understanding Your Hair Type
Different Types of Hair
Hair comes in a variety of styles, including straight, wavy and curly. Each variety of hair has distinctive qualities like texture, porosity, and elasticity. Knowing your hair type is crucial because it will enable you to choose the techniques and products that suit you the best.
Factors Affecting Hair Type
Genetics plays a role in determining hair type, but other elements like hormones, age, and lifestyle can also have an impact. For instance, hormonal changes and pregnancy can alter the texture and porosity of hair, making it increasingly crucial to comprehend your hair type over time.
How to Determine Your Hair Type
You can perform a quick strand test by washing your hair and letting it dry naturally without using any styling products. Keep track of your hair's pattern both when it's wet and when it's dry. To get a qualified opinion, you can also speak with a dermatologist or hairstylist.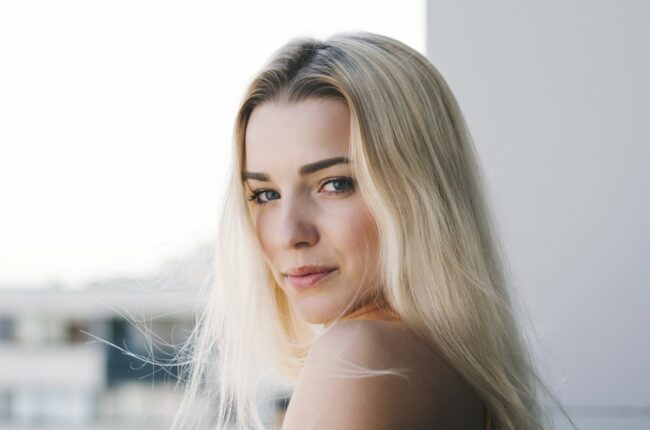 Essential Hair Care Products
Shampoo
A good hair care routine starts with shampoo. It's critical to pick a shampoo that offers the ideal ratio of moisture and cleansing for your hair type. A moisturizing shampoo, for instance, may be beneficial for people with dry hair, while a clarifying shampoo may be necessary for people with oily hair.
Conditioner
After shampooing, conditioner is essential for replenishing the moisture in the hair. It adds shine, lessens frizz, and aids in detangling hair. Select a conditioner that offers the right amount of moisture and is suitable for your hair type. For instance, individuals with curly hair might benefit from a deep conditioner, whereas individuals with fine hair might require a lightweight conditioner.
Serums and Oils
Oils and serums are great for giving the hair shine and nutrition. They can be used to lessen frizz and shield hair from heat damage. Argan oil, coconut oil, and leave-in conditioners are a few well-liked choices.
Heat Protectants
It's important to use a heat protectant before styling because hot styling tools like flat irons and curling wands can harm hair. In addition to giving the hair more shine and nutrition, heat protectants can aid in reducing heat-related hair damage. Consider purchasing items that have silicone or other heat-protective components.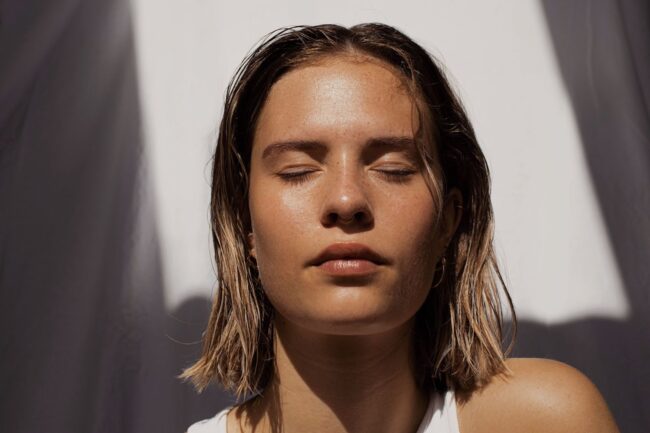 Healthy Hair Habits
Proper Brushing and Combing Techniques
To prevent hair damage, proper brushing and combing techniques are essential. Using a brush for smoothing and a wide-toothed comb for detangling, begin at the ends and work your way up to the roots. Wet hair shouldn't be brushed because doing so can break the hair.
The Right Way to Wash Hair
It's crucial to properly wash your hair if you want to keep your hair healthy. Hot water should not be used as it can remove the natural oils from the hair. Instead, gently massage the scalp while using lukewarm water. Rinse well to get rid of all shampoo and conditioner residue.
Limiting Heat Damage
It's crucial to use heat styling tools sparingly because they can harm hair. Use a heat protectant and take care not to overheat if you do use heated styling tools. Air drying is a fantastic substitute for heat styling and can lessen hair damage.
Regular Trims
Hair needs to be cut frequently to stay healthy. Trimming keeps the hair feeling and looking healthy by removing split ends. Get a trim every 6 to 8 weeks as a goal, and make sure that you use a hair salon that you trust and where the hairdressers know you well and know your needs.
Protecting Hair from the Sun
The effects of sun exposure on the hair can cause breakage and dryness. Use a hat or a hair product with sun protection built in to shield your hair from the sun. Consistent and excessive exposure to the sun will only cause lasting damage to your hair and your skin, so take care.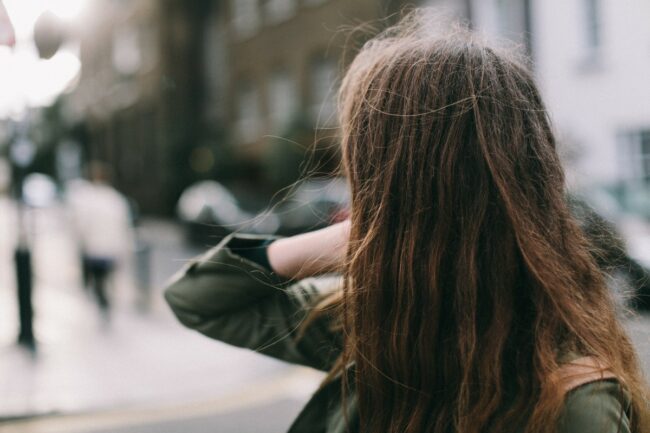 Diet and Hair Care
Importance of Nutrition for Healthy Hair
Having healthy hair requires a balanced diet. Since protein is a component of hair, it's crucial to consume a variety of foods high in protein. Certain vitamins and minerals can aid in maintaining the health of the hair and promoting hair growth.
Foods to Include in Your Diet
Try to include the following foods in your diet to encourage healthy hair:
foods high in protein, like chicken, fish, eggs, and beans
Leafy greens like kale and spinach
seeds and nuts, particularly flaxseeds and almonds
Berries contain a lot of antioxidants.
Avocados, which are abundant in vitamins and healthy fats
Vitamins and Minerals for Hair Health
Certain nutrients, such as vitamins and minerals, can support healthy hair growth and hair health. The following are some of the essential vitamins and minerals for healthy hair:
Vitamin A, which promotes sebum production and keeps the scalp healthy
B vitamins are crucial for preserving the beauty and health of one's skin and hair.
Vitamin C, which promotes the production of collagen and keeps hair healthy
Vitamin D is crucial for encouraging hair growth.
Iron, which is crucial for preventing hair loss and maintaining the health of the hair.
Having healthy hair requires a balanced diet. You can give your hair the nutrients it needs to stay healthy and strong by consuming foods high in protein, leafy greens, nuts and seeds, berries, and avocados.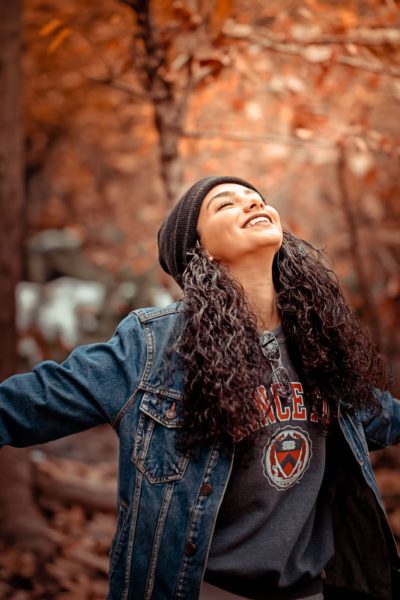 Common Hair Problems and Solutions
Dry and Brittle Hair
Numerous things, such as excessive use of heat styling tools, a lack of moisture, and exposure to harsh chemicals, can result in dry and brittle hair. Use a moisturizing shampoo and conditioner, use heat styling tools sparingly, and shield the hair from harsh chemicals to combat dry and brittle hair. Furthermore, once a week deep conditioning treatments can help to add moisture to the hair, keeping it soft and healthy-looking.
Frizz and Static
Low humidity and dry hair can lead to frizz and static. Use a moisturizing shampoo and conditioner to tame frizz and static, and stay away from heat styling tools that deplete the hair of its natural oils. Additionally, controlling frizz and static with an oil or serum on the hair can help.
Split Ends and Breakage
Numerous things, such as excessive use of heat styling tools, improper brushing and combing methods, and exposure to harsh chemicals, can result in split ends and breakage. Use a heat protectant, be gentle when brushing and combing the hair, and stay away from harsh chemicals if you want to prevent split ends and breakage.
Thinning Hair
Numerous factors, such as hormone changes, stress, and genetics, can contribute to hair thinning. Maintaining a healthy diet full of vitamins and minerals and avoiding harsh chemicals that can harm the hair are both crucial in the fight against hair thinning. Using a volumizing shampoo and conditioner can help the hair look fuller and thicker by giving it more body.