As the seasons change, your skincare routine should also be adjusted to ensure your skin remains healthy and beautiful. Aging is something that everyone goes through, whether they like it or not. But with a few simple seasonal skincare tips, you can keep your skin looking younger for longer. Here are some of the best ways to keep your skin looking radiant and youthful all year round.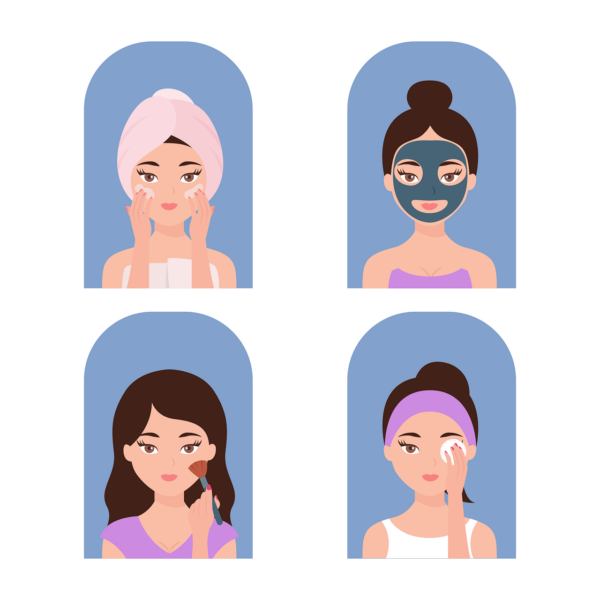 Via Pixabay
Get Professional Help
During the summer months, dermatologists recommend getting a professional skin analysis. This helps you to understand what products and treatments might be the best for your skin type. Your dermatologist can also provide personalized advice on which sunscreen to use when exposing yourself to long sun hours and how to prevent wrinkles from forming due to prolonged sun damage.
Cleaning and Moisturizing in Summertime
As temperatures rise during the summer months, keeping your skin clean and hydrated is essential. Start by washing your face twice a day with mild cleansers(your dermatologist can prescribe that)—avoid those that contain harsh chemicals or fragrances, as these can irritate your skin further. After cleansing, apply an oil-free moisturizer with SPF protection to help protect your skin from sun damage. When spending time outdoors, wear a wide-brimmed hat and sunglasses to shield yourself from UV rays that can cause premature aging.
Winter Skin Care Tips
During the winter months, switching your skincare routine is essential to combat dryness due to cold weather and indoor heating systems. To start:
Switch to a gentle cleanser that doesn't strip away needed moisture from the skin.
Ensure you use lukewarm water when washing—hot water can remove too much natural oil, which can cause dryness and irritation.
After cleansing, apply a heavy moisturizer or cream at night before bedtime so that your skin stays hydrated while you sleep.
During the day, opt for lighter moisturizers with SPF protection, as these will give you added protection against harmful UV rays without clogging pores or feeling greasy throughout the day.
Springtime Skin Care Routine
Most people tended to experience more spring breakouts due to increased humidity levels and sun exposure, thanks to warmer temperatures outside. To combat this problem, start by switching up your cleanser again—this time, look for one that contains salicylic acid, as this helps remove any buildup of bacteria on the skin's surface that may lead to breakouts. Additionally, make sure you exfoliate 2-3 times per week using an alpha hydroxy acid (AHA) based scrub, which helps remove dead cells from the surface of the skin, thereby preventing any blockages which could lead to breakouts in coming weeks/months. Lastly, make sure you apply sunscreen every morning before leaving home since UV rays are stronger during this season than any other!
Taking care of our skin is essential if we want it to remain young and healthy over time – but how we do so changes depending on what season it is! By following these simple seasonal skincare tips – cleaning & moisturizing in the summertime, keeping things gentle during winter, removing bacteria & dead cells during springtime – we should be able to stay looking young although whatever mother nature throws our way!