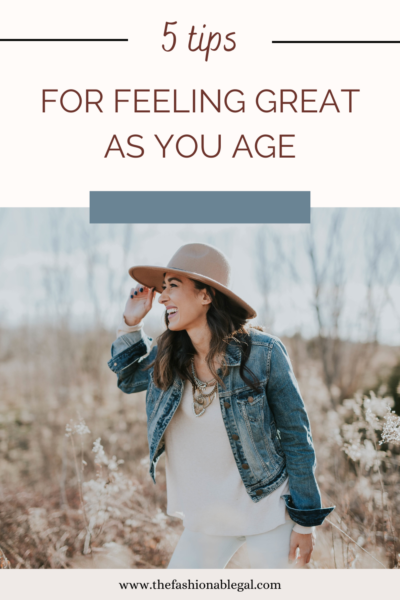 As we age, it can be hard to feel good about ourselves and our bodies. Many people develop a negative self-image due to age-related physical changes, and this can have a negative impact on their overall sense of well-being. While it's true that aging brings with it some physical changes, it doesn't have to mean feeling bad about ourselves. There are many ways to feel great as you age, and I am here to share some of them with you! 
Stay Active
Physical activity is one of the best ways to maintain a positive outlook on life as you age. Exercise helps to improve physical strength and flexibility, as well as mental clarity. It also releases endorphins, which can help to boost your mood and make you feel good. If you're new to exercise, start slowly and gradually increase your activity levels as you build up your strength and endurance. Activities such as walking, cycling, swimming, and yoga are all great options for older adults.
Healthy Eating Should Be A Priority
Eating a balanced diet is essential for good physical and mental health. Eating nutritious foods helps to keep your body strong, and it can also help to boost your mood. Incorporate lots of fruits, vegetables, and whole grains into your meals and snacks. Limit processed foods and sugary snacks, as these can cause a crash in energy levels and make you feel worse.
Embrace the Changes
Accepting the physical and mental changes that come with aging is key to feeling good about yourself as you get older. Instead of focusing on the negatives, focus on the positives. For example, you may have more time to pursue hobbies or spend time with family and friends. Physical changes can be hard, but if you fuel your body with healthy foods, plenty of water, and you make sure you are staying active + taking necessary supplements, it can really help you feel better, both mentally and physically. For example, collagen is a great tool to improve your joints, skin, hair, and nails. This not only targets how you look, but also how you feel (joints!). Just make sure you choose one that is bioavailable, such as liquid collagen from bovine and chicken.
Connect with Others
Social connections are important for mental health, especially as we age. Connecting with others can help to boost your sense of self-worth and reduce feelings of loneliness or isolation. Make time to get together with friends or family, or join a club or class. Volunteering or participating in a community group can also be a great way to meet new people and make connections.
Find a Purpose
Finding a purpose in life is a great way to stay motivated and feel good about yourself. It can be as simple as setting yourself goals or working towards a long-term project. It can also be helpful to focus on activities that bring you joy. Whether it's gardening, playing a musical instrument, or crafting, find something you enjoy and do it regularly.
Get Enough Sleep
Getting enough sleep is important for feeling good. Lack of sleep can cause fatigue, irritability, and difficulty concentrating. Aim for 7-9 hours of sleep each night – or more if you need it!
Practice Self-Care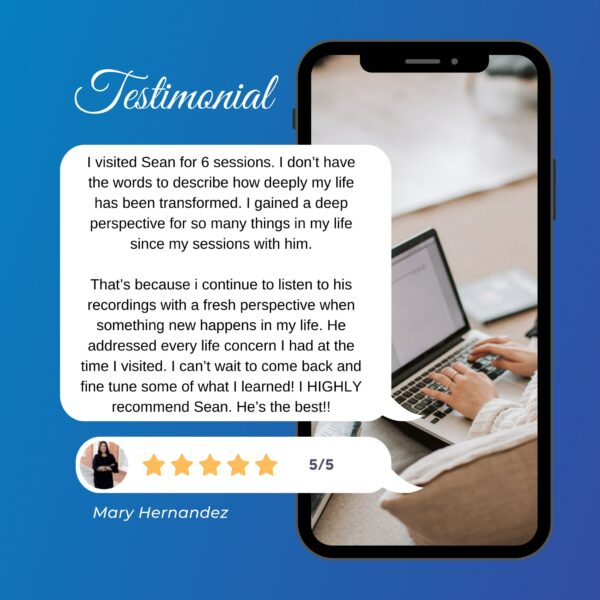 Self-care is all about taking care of yourself and doing things that make you feel good. This could include spending time doing things that make you happy, such as reading, gardening, or listening to music. It could also involve activities like getting regular massages, taking a hot bath, or going for a walk. Sometimes, self-doubt might come into play and if that happens, find a way to break past it. A therapist might help, but if you've tried that and want something else, try Atlanta hypnotist, Pure Hypnosis | Sean Wheeler. His reviews are absolutely amazing – seriously, go look for yourself. Plus, he uses proven methods to help with things like anxiety, depression, weight loss, relationship issues, and more.
These are just a few ways to feel great as you age. With a little effort, you can maintain a positive outlook and enjoy your life as you get older.