When it comes to an aging loved one, such as a parent or a grandparent, you're going to want to do everything you can to help them out. You're going to want to ensure everything runs smoothly for the whole family then you need to promote independence within your aging loved one. So, here is the perfect way to provide that support while giving independence!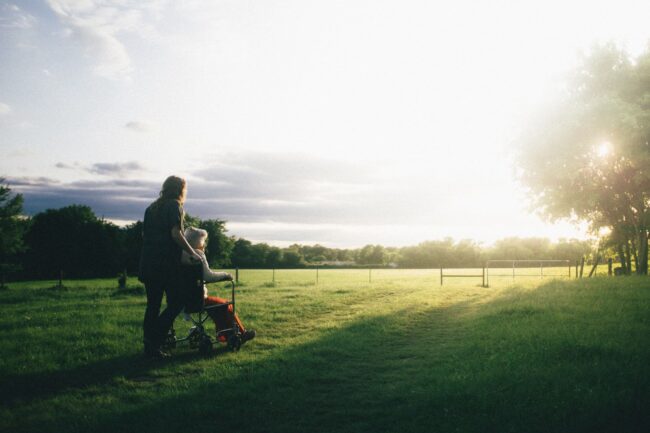 Encourage healthy behaviors
If you want to encourage your senior loved ones to live healthy and independent lives, you need to help them find activities they will enjoy. Seniors need to be encouraged to stay active, which is vital to their physical and mental well-being. You can do this by helping them do things independently, but you should be patient. Getting involved in activities is a great way to connect with seniors, as it provides opportunities for them to try new things and meet new people. This can help ward off feelings of loneliness, depression, and other forms of mental illness.
Allow them to make their own choices
One of the most important ways to promote senior independence is to encourage older loved ones to carry out activities on their own. Some older adults may not feel they need assistance in performing certain tasks, but allowing them to do these things can boost their confidence and self-esteem. You need to remember that they are adults; they need to make their own decisions, even if you don't like them.
Make safety modifications
In-home safety modifications and assistive technology can help senior adults age in place. By making your home safer and more accessible, you can reduce the risk of falls and injuries and promote independence for seniors. Your aging loved ones may prefer where they're currently living, and that's perfectly acceptable. In fact, they may be even happier there. You can still provide safety by making modifications such as grab bars in slippery places (like the bathroom), stair lifts, and security tools. These modifications allow them to be autonomous while you stay relaxed.
Hiring a senior care professional
One of the best ways to encourage and provide support for senior independence is to hire a senior care professional. This includes assisted living care advisors. Using these services, you can give your loved one the support and tools they need to continue living independently. This can include keeping them company daily, helping with personal care tasks, and providing them with an interactive in-home care experience. Prices tend to vary, but it's perfect for feeling less stressed out.
Have a weekly or monthly schedule
Some families try to set up a schedule to help the aging loved one out. This might include running errands weekly or monthly but can even include just spending quality time together. Having a schedule like this can help allow everything to run smoothly. It's especially helpful if multiple family members, such as all the kids or grandkids, chip in to assist.