We've all heard the saying that "stressed is desserts spelled backwards." And it's true – when we're stressed, our minds and bodies pay the price. But what about those of us who don't mind a little stress in our lives? Is there something wrong with us? According to recent studies, the answer may be no. Contrary to popular belief, not everyone needs to avoid stress at all costs. In fact, some people actually thrive on it!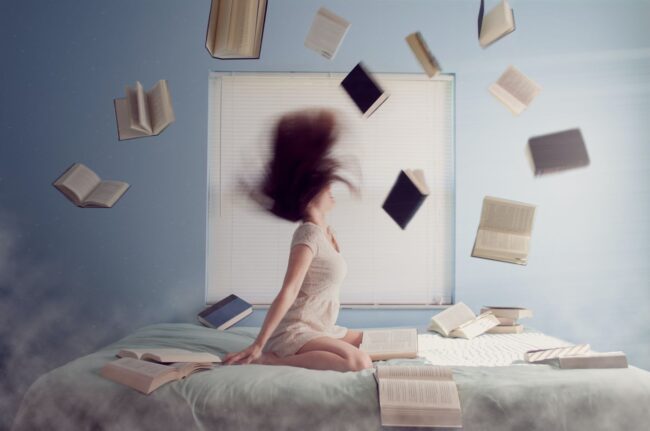 Photo by Lacie Slezak on Unsplash
What Is Stress?
Before we dive into the different ways people react to stress, let's take a step back and learn what it is. Stress is an emotional response to a situation that makes us feel overwhelmed or threatened. It can be caused by any number of things, such as work pressures, family issues, financial worries, health concerns and more.
The Stress Response: Fight or Flight
When we experience stress, our bodies go into a state known as "fight-or-flight mode." This response is designed to help us survive dangerous situations. When the brain senses danger, it sends out signals that trigger physical reactions in the body (such as increased heart rate and blood pressure). This response is designed to give us the energy and strength we need to either fight off or flee from our perceived threats.
The Benefits of Stress
But what if the threat isn't real? In other words, what if the stressor is something like a job interview or public speaking engagement – tasks that don't actually require physical action? Believe it or not, in these cases, stress can actually be beneficial! That's right – when faced with a challenge, some people are able to use their adrenaline-fueled "fight-or-flight mode" to their advantage. These individuals tend to rise to the occasion and perform better than they would without any stress at all.
Types of Stress Responses
So who are these people who can use stress to their advantage? Research shows that there are two main types of people when it comes to how they respond to stress: those who thrive on it and those who avoid it.
-Those Who Thrive On It: Some individuals actually enjoy the feeling of being stressed and use it as an opportunity to prove themselves. People in this category may be competitive, highly ambitious or naturally energetic. They tend to view stressful situations as challenges that must be overcome, rather than threats they need to flee from.
-Those Who Avoid It: Other people don't feel comfortable with the physical sensations associated with being stressed, so instead of embracing it, they try to avoid it at all costs. People in this category may be more laid-back and value a sense of security over ambition. They tend to view stressful situations as obstacles that must be avoided, rather than challenges that must be overcome.
How To Handle Stress
Whether you're someone who thrives on stress or someone who avoids it, the key is to learn how to manage it so that it doesn't become overwhelming. Here are a few tips:
-Focus On The Positive: Rather than dwelling on your worries, focus on the good things in life – whatever brings you joy and happiness! This will help keep your stress levels in check and make sure that you're not overwhelmed.
-Take Regular Breaks: Schedule regular breaks throughout your day to give yourself time to relax and recharge. This will help you stay focused on the task at hand and avoid feeling overwhelmed.
-Stay Active: Exercise is a great way to reduce stress levels and keep your body healthy at the same time. Even just a short walk can do wonders for both your physical and mental well-being!
-Alternative Stress Relief: There are plenty of other activities that can help reduce stress levels, such as meditation, yoga, Delta 9 Gummies, aromatherapy, and even coloring books! Find an activity that works for you and make it part of your daily routine.
In conclusion, it's important to remember that stress is a normal part of life. By learning how to manage it in healthy ways, we can use stress as an opportunity to grow, rather than something that overwhelms us and holds us back. So the next time you're feeling overwhelmed by stress, try implementing some of these tips – and remember: "Not I!" when it comes to who's afraid of stress!