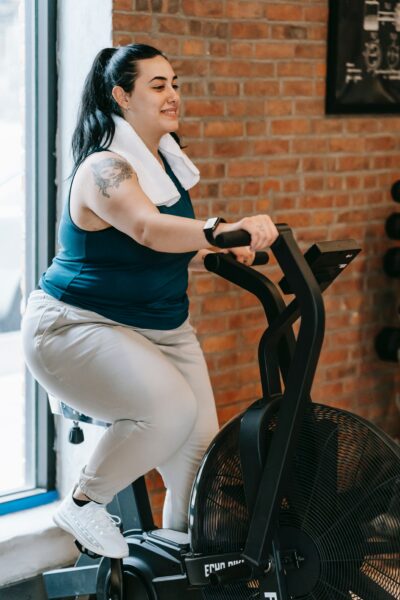 ?
At this point, we all know that exercise is good for us. And as a result, more of us than ever before are hitting the gym, trail, or yoga studio regularly. But while the benefits of regular exercise are well documented and abundantly proven, the need for it is often understated. As with most things in life, however, you get out what you put in. In other words, if your primary goal is to increase your fitness levels, then simply going to the gym once in a while probably won't cut it. To achieve measurable results from your workouts and see them continue to compound over time, you need to optimize your efforts and ensure that each session has an ideal impact on your body.
Increase your protein consumption
Protein is essential for muscle health and growth, and increasing your intake can help to accelerate your fat loss, improve your muscle endurance, and even improve your energy levels. Most people can indeed benefit from increasing their protein intake, but it's essential for those who exercise regularly. Depending on your activity level, you should aim to get between 1.2 and 2 grams of protein per kilogram of body weight each day. For example, if you weigh 70 kilograms, you'll want to consume between 84 and 140 grams of protein daily. To do this, you can increase your lean meat consumption or use a Plant Based Protein Powder if you are vegan or consume protein bars.
Mix up your exercise routine
Whenever you engage in the same type of workout routine, your body will eventually become accustomed to it. And once it does, it'll start to plateau and see a slower return on the effort you're putting in. To keep your workouts fresh and avoid hitting a plateau, it's a good idea to change your routine every once in a while. You can do this by switching up your workout type, including a new exercise, or by adjusting the number of sets and reps you do each workout. These changes might seem minor, but they can significantly affect your results.
Find a workout buddy.
Exercising with a buddy can help to keep you motivated, prevent you from getting injured, and boost your performance. Finding a workout buddy to go with you at least once every few weeks is a great idea. Not only will this help to mitigate the risk of getting injured or burning out, but it also allows you to push yourself harder than you might in a solo workout. And as a result, you can expect more significant improvements in your fitness levels over time. Being able to hold each other accountable and push each other in ways a personal trainer can't is often what makes workout buddies successful. Knowing that you both have something at stake is often a great way to prevent you from skipping a workout or going through the motions.
Use weights
While it might seem like weight training is reserved for people looking to get big, this couldn't be further from the truth. In fact, lifting weights is one of the most effective ways to improve your overall health and fitness. And while it's true that you can achieve the same results without them, it's also true that you can't do so as quickly or efficiently. In other words, if your goal is to maximize your results in the shortest time possible, then weights are the way to go.
Conclusion
Exercise is essential to a healthy lifestyle, but it can be challenging to know how to make it more effective. You can make your workouts more effective by increasing your protein intake, mixing up your exercise routine, not skimping on the warm-up and cool-down, finding a workout buddy, and using weights.