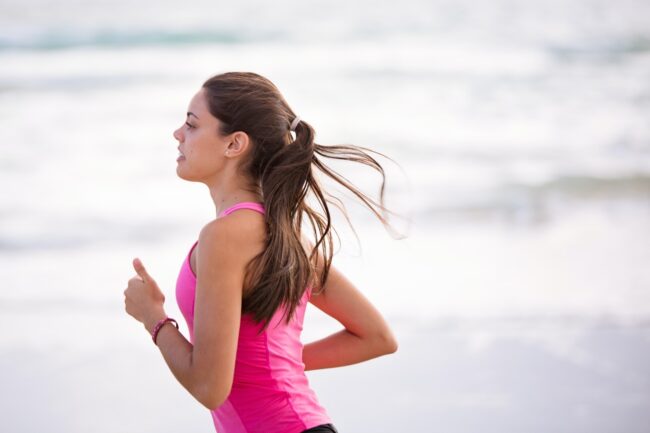 A lot of people view exercise as a necessary evil. They know they should do it, but they don't really enjoy it and would rather be doing anything else. If this sounds like you, don't worry – you're not alone! A lot of people find exercising to be boring or tedious. But the good news is that there are ways to make it more fun and less of a drag. This blog post will discuss some tips for making exercise more enjoyable.
1) Find an activity that you enjoy
Not all forms of exercise have to be tedious or boring. If you find a physical activity that you actually enjoy, it will make working out a lot more fun. There are tons of different options out there, like HOTWORX, so take some time to explore and find something that's a good fit for you. In addition, you don't have to do the same activity every time you work out. Mixing things up can also help to keep things interesting.
Also, don't feel like you have to do traditional forms of exercise like running or lifting weights. There are plenty of other options that can be just as effective. So if you hate running, don't force yourself to do it – find something else that you enjoy, and that will get you moving.
2) Set realistic goals
If your goal is to lose weight or get in shape, that's great! But it's important to set realistic goals so that you don't get discouraged. If you're just starting out, don't try to accomplish too much too soon. Instead, start slow and gradually increase the intensity as you get more comfortable with the exercise.
The first step is to identify what you want to achieve. For example, do you want to lose weight? Get toned? Improve your endurance? Once you know what your goal is, you can start setting realistic goals. For example, if you want to lose weight, a realistic goal might be to lose 1-2 pounds per week. Or, if you want to get toned, a realistic goal might be to do strength training three times per week.
3) Find a workout buddy
Working out with a friend or family member can make exercising more fun and less of a chore. It's also a great way to stay motivated. Having someone to talk to while you're working out can make the time go by more quickly. And, of course, it's always more fun to do things with someone else! In addition, having someone around to hold you accountable can be really helpful. If you know someone is counting on you to show up for your workout, you're more likely to actually do it.
4) Make a playlist
Listening to music while you work out can help to make the experience more enjoyable. So make sure to create a playlist of upbeat, fast-paced songs that will get you pumped up and motivated. Music can also help you keep a good pace and stay on track with your workout routine.
If you're feeling tired or like you need a break, don't hesitate to take one. It's important to listen to your body and not push yourself too hard. Taking breaks as needed will help you avoid burnout and will make exercise more enjoyable overall.
In conclusion, there are several things that you can do to make exercising more fun and less of a drag. Find an activity that you enjoy, set realistic goals, find a workout buddy, and make a playlist. With these tips, you'll be on your way to enjoying your workouts in no time!