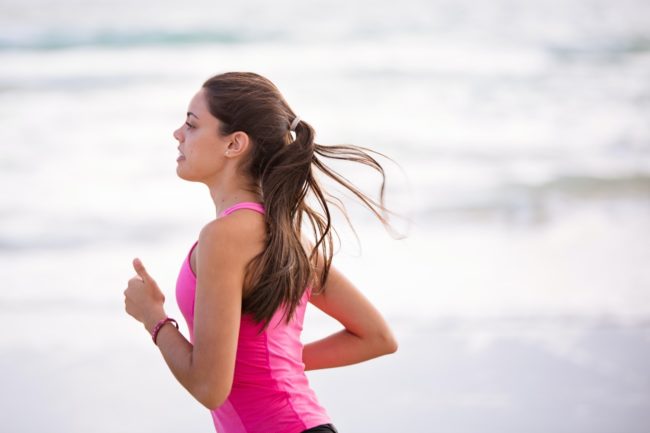 We all know that it is important to take care of our bodies. After all, we only have one set of them! But it can be hard to know where to start. There are so many different pieces of advice out there, and it can be tough to figure out what is right for you. In this guide, we will discuss the most important aspects of taking care of your body in a healthy way. We will cover everything from diet and exercise to stress management and sleep habits. So whether you are just starting your journey to better health or looking for some new ideas, this guide has something for you!
Nutrition.
You are what you eat! Fueling your body with the right nutrients is vital to feeling your best. Eating a balanced diet is key, including lots of fruits, vegetables, whole grains, and lean protein. Limiting processed foods, sugary drinks, and excessive amounts of saturated and unhealthy fats is also important. Of course, this looks different for everyone, so it is essential to figure out what works best for you and your body. Many resources are available to help you plan meals and make healthy choices at the grocery store.
If you struggle to get enough vitamins and minerals from your diet alone, you may consider taking supplements. This is something you should discuss with your doctor, as they can help you figure out what your specific needs are. There are many different supplements on the market, so it is essential to research and find one that is right for you.
Exercise
Exercise is important for so many different reasons. It can help improve your mental health, increase your energy levels, and even help you to sleep better at night. But, most importantly, exercise is essential for maintaining a healthy weight. Regular physical activity helps to burn calories and can help to prevent obesity.
You can get exercise into your daily routine in many different ways. Taking a brisk walk for 30 minutes each day is a great way to start. If you're looking for something more intense, you could try running or taking an aerobics class. Yoga and Pilates are excellent forms of exercise that can help tone your body and improve your flexibility.
Whatever exercise you choose, be sure to listen to your body and stop if you feel pain or discomfort. It's always best to consult your doctor before starting any new exercise routine, especially if you have any existing medical conditions.
Stress Management
Stress is a commonality among us all, and taking care of our bodies means learning how to manage stress healthily. This can look different for everyone, but there are some helpful tips to get started. Exercise, sleep, and relaxation techniques like yoga or meditation can be highly beneficial in managing stress levels. Identifying your triggers is also crucial- knowing what sets off your stress response can help you avoid those situations or be better prepared to deal with them. Lastly, talking to someone about what you're going through can also help lessen the load- don't suffer alone!
Grooming.
Assuming you have a basic level of hygiene, you can do a few other things to help your body feel its best. First, taking care of your skin and nails with a cuticle cutter is important, but don't forget about your hair! A healthy diet and regular exercise routine will do wonders for your appearance, but if you want to make an impact, pay attention to your grooming habits. Something as simple as using conditioner can make a world of difference in the way your hair looks and feels.
In addition to taking care of your physical appearance, it's also important to take care of your mental health. This includes getting enough sleep, managing stress levels, and spending time with positive people who make you feel good about yourself. When you care for your mind, the rest of your body will follow suit.
Sleep.
Most people need around eight hours of sleep per night. However, the amount of sleep you need may vary depending on your age, lifestyle, and health condition. Getting enough sleep is essential for your overall health and well-being. There are a few things you can do to improve your sleep quality:
Establish a regular sleep schedule and stick to it as much as possible.
Create a relaxing bedtime routine that helps you wind down before going to sleep.
Make sure your bedroom is dark, quiet, and comfortable.
Avoid caffeine and alcohol before bedtime.
Avoid working or using electronic devices in bed.
These tips can help you get the restful night's sleep you need to feel your best. However, if you have trouble sleeping, talk to your doctor. They can help you identify any underlying conditions causing your sleep problems and offer treatment options.
Water.
Water is essential for our bodies to function correctly. It helps to regulate our body temperature, carries nutrients to our cells, and flushes toxins out of our system. The recommended daily water intake is eight glasses, but you may need more or less depending on your activity level and the climate you live in.
If you're not a big fan of plain water, there are plenty of other ways to get your daily dose. Herbal tea, fruit juice, and coconut water are all excellent sources of hydration. You can also eat foods with high water content, such as fruits and vegetables. Watermelon, cucumber, and tomatoes are all great options.
The takeaway from this post is that taking care of your physical appearance is just one aspect of your overall health- don't forget about your mental well-being, too! Taking care of your mind will help care for the rest of your body in the long run.