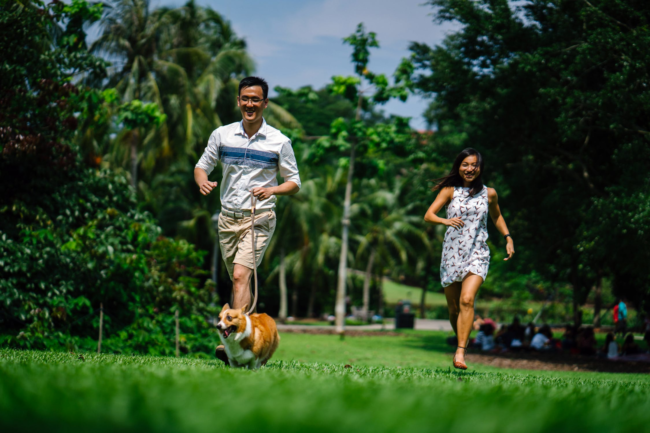 Each year, you resolve to live a better life. But, despite your goals, you never seem to achieve them. A healthy lifestyle starts with developing healthy habits. It might not be easy initially, but consistency goes a long way to ensure you stick to these habits and meet your health goals. Adopting a healthy lifestyle ensures that you are in peak condition both physically and mentally. It also helps you look and feel better about yourself. So, what healthy tips can you adopt today to ensure you live healthily and feel your best? Here are a few.
Exercise regularly
Regular exercise is one of the best things you can do for your health. In addition to keeping fit, regular exercise can improve your brain health and reduce your risk of diseases. You should consider exercising at least 3 times a week, especially if you have a busy schedule. Exercising will help you receive more oxygen into your body, making you feel good and boosting your confidence in your physical appearance.
Eat healthily
Ever heard of the saying, "You are what you eat?" This statement is, quite literally, true. What you consume directly influences your health. Therefore, it is vital to eat foods that have a positive impact on your well-being. Adopt a balanced diet to ensure that you receive the right nutrients. For instance, take in more fruits and vegetables because they contain nutrients such as antioxidants, vitamins, minerals, and fiber, which help you maintain a healthy weight by keeping you full longer. You should also avoid eating unhealthy meals containing salt, sugar, and other unhealthy ingredients.
Regular medical checkups
Regular medical checkups are vital in ensuring your health is in good shape. The truth is that some illnesses are not easily identifiable as others, while some need special attention. By regularly visiting the hospital, you will be able to identify illnesses, treat them early, and prevent other issues. Therefore, you should not underestimate the benefits of a primary care doctor because forming a long-term relationship with them will help you stay healthier and reduce your medical costs in the long run.
Get enough sleep
In an effort to live healthier, you must pay attention to your sleep. Good sleep keeps you rejuvenated and ready for the day ahead. It also improves your mood and lowers your risk for diseases like diabetes and heart disease. It's advised to have between 7 and 9 hours of sleep. You should also create a sleep-inductive space to ensure good quality sleep.
Drink a lot of water
Drinking lots of water helps to maintain your blood pressure and regulate your body temperature. Living a healthier life is as simple as drinking enough water! Dehydration causes your body to overheat and results in mood swings. Therefore, it is advisable to drink enough water to be hydrated at all times, protecting your skin.
You're sure to live healthy and stronger while adopting and implementing the above healthy lifestyle. Remember that your health is your life!