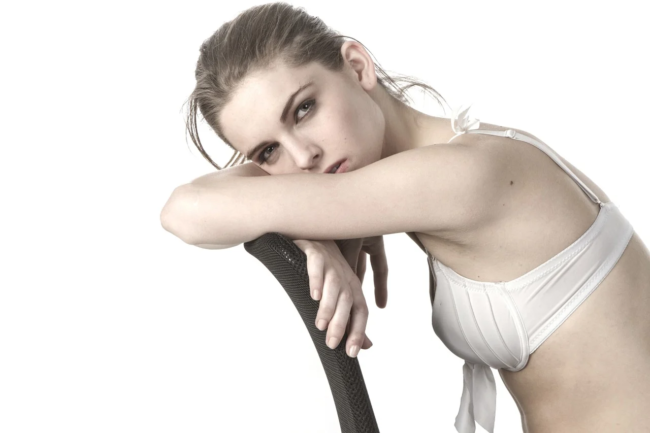 Most of us would be lying if we said we hadn't considered breast augmentation. While we can all dream of having larger breasts or smaller ones or just want more definition, breast augmentation is something that can help us here. But we all need to get an understanding of the pros and cons. Let's show you what the pros and cons are, so you can make a more balanced decision.
Pro: Breast Implants Can Last a Long Time
If you are someone who has tried push-up bras, the fact is the results only last as long as you wear them! Implants can last for many years, and women find they enjoy the results of breast augmentation surgery for at least a decade.
Con: It Requires Surgery
Of course, breast augmentation involves surgery. Therefore, there are a lot of considerations you have to bear in mind. Surgery is something that is only recommended for people who are in good physical health. For example, if you have a specific medical condition, it's very likely your doctor won't recommend it. The recovery period can also take its toll. There are a number of factors in recovery from breast augmentation; there is the initial period after surgery where you experience discomfort from the procedure as well as having to lie down on your back, and the breast augmentation swelling period that can last up to six weeks after surgery.
But with any type of surgery, there can be risks. Even when you work with the best breast augmentation surgeons, there can still be risks, such as infections and bleeding. There are also the costs that need to be considered.
While there's financing available for breast augmentation procedures, you have got to decide if it is worth the investment. The costs will depend on a number of factors, such as the anesthesia, the type of implants, and the cost of the medication after the surgery.
Pro: It Can Improve So Much
Some women have underdeveloped breasts naturally, making them feel more self-conscious because they cannot fit into certain types of clothes like dresses or shirts. On the other side of the coin, some people have larger breasts but find their breasts deflate over time, or some women lose a lot of weight after undergoing a successful exercise regime, which has resulted in a loss of volume around their breasts.
Breast augmentation can help with all of these aspects. They can improve the figure and the shape to help clothing fit better and they can look more youthful, as well as make the breasts look more in proportion to the other parts of the body. But this is where choosing the right type of implants is vital. Implants come in a variety of different shapes and sizes, meaning that if you opt for breast augmentation surgery, you can select the one that is the perfect fit for your body, rather than just appealing to your desire for having bigger breasts. They need to be functional too.
Con: The Potential for Implants To Burst
We have to say upfront, that this is a very rare thing. There are stories that pop up on the news occasionally that can make people really concerned about having breast augmentation surgery. Depending on the type of implant you choose, it can increase the potential for bursting or leaking.
For example, saline implant ruptures can be noticed right away as the saline leaks out. If you opt for silicone implants, ruptures are harder to notice because the gel is thicker and remains inside the implant.
However, it's important to note that it takes a lot of force to cause damage to an implant. You would need to be hit in the chest or fall and land on your chest with great force in order to cause this type of damage.
Pro: Results Look Natural
Most of us are concerned about how our breasts will look after breast augmentation surgery but when you go for the right surgeon, they will be able to produce natural results after surgery that feel and look as you want. But in order to get a natural look, there are a couple of factors to consider:
The position of the implants.
The types of material used in the implants.
The overall size of the implants.
Whether you opt for saline or silicone, there are big differences between the two. Silicone implants usually produce more natural-looking results, and saline implants can feel hard to the touch but also create a ripple effect underneath the skin.
Con: You Could Grow Tired of Them
A lot of people choose to have breast augmentation surgery when they are younger because they don't like how their breasts look. There are others who opt for breast augmentation for functional reasons. It's important to note that implants are not meant to be there for the rest of your life, and the idea is that you would have them removed or replaced further down the line.
But while they can be a hassle to remove, you have to remember that you will need to go for additional surgery to remove the implants and replace them with a new implant, which can take time and additional recovery. But if you choose to not have new implants when you return after a few years, you could choose to get a breast lift instead.
The fact is that any type of cosmetic surgery procedure requires a lot of consideration. When it comes to breast augmentation surgery, these are the pros and cons that you've got to get to grips with. Breast augmentation is incredibly popular, and can be something that makes a big difference to how you feel about yourself, but before you venture into the process, you've got to go into it with the right mindset. So many people choose breast augmentation surgery, but you have to ensure that this is going to not just augment your chest, but this addition is going to augment the rest of your life, including your mindset.