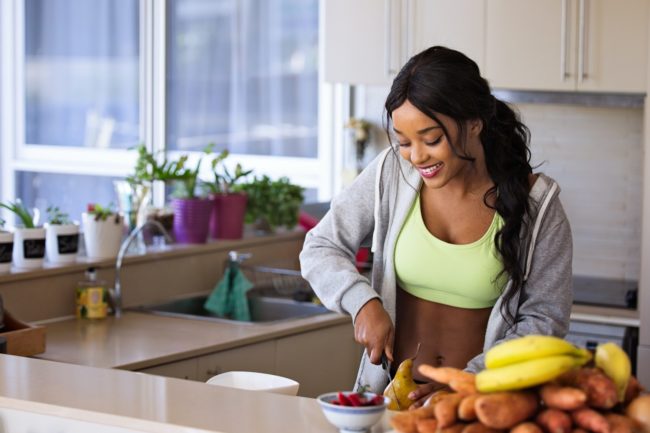 It's no secret that a healthy lifestyle is essential. But for many of us, it can be challenging to know where to start. This comprehensive guide will provide you with all the information you need to create and maintain a healthy lifestyle for yourself or your loved ones. We'll cover everything from diet and exercise to stress management and sleep habits. So whether you're just starting or struggling to stick to your goals, this guide is for you!
1) Creating healthy habits
The first step to creating a healthy lifestyle is developing healthy habits. This means making small, manageable changes that you can stick to over time. For example, if you're not used to exercising, start adding a 20-minute walk to your daily routine. Once this becomes part of your daily routine, you can gradually increase the intensity and duration of your workouts. And remember, it's not about perfection – even small changes can make a big difference in your overall health!
Another critical habit to develop is meal planning. This doesn't mean that you have to cook all of your meals from scratch or give up your favorite foods. Instead, try to incorporate more fruits, vegetables, and whole grains into your diet. Meal planning can help you save money and time and improve your health!
Finally, develop a plan for dealing with stress. Stress is a normal part of life, but it can take a toll on your physical and mental health if not managed properly. Whether it's taking a few minutes to relax and de-stress or finding a support group to help you cope with stressful situations, managing stress is integral to maintaining a healthy lifestyle.
2) Exercising for a healthy heart
One of the most important things you can do for your health is exercise regularly. Exercise has numerous benefits, including reducing your risk of heart disease. In addition, regular physical activity can help you reduce your blood pressure, cholesterol, and blood sugar levels. It can also help you lose weight and maintain a healthy weight.
Aim to get at least 30 minutes of moderate-intensity aerobic activity most days of the week. You may want to break this up into shorter periods throughout the day if you're starting. And don't forget to add strength training to your routine! Strength-training exercises like lifting weights or using resistance bands can help improve your muscle mass and bone density, which can help reduce your risk of injuries.
If you have any medical conditions or injuries that limit your ability to exercise, talk to your doctor about ways you can still get active. They may suggest water-based activities or other safe exercises for you to do.
3) Regular medical check-ups
Another vital part of maintaining a healthy lifestyle is seeing your doctor for regular check-ups. This is especially important as you get older and your risk of developing health problems increases. Your doctor will likely check your blood pressure, cholesterol, blood sugar levels, and do some tests to uncover specific conditions. They may also recommend screenings for cancer or other conditions.
It's also important to see your dentist regularly for cleanings and check-ups. Good oral hygiene is essential for preventing cavities, gum disease, and other dental problems. And don't forget about mental health! See a therapist or counselor if you're feeling overwhelmed, stressed out, or down. They can help you develop coping mechanisms and provide support during difficult times.
4) Making healthy choices
In addition to developing healthy habits and seeing your doctor regularly, making healthy choices in your day-to-day life is also important. This includes choosing nutritious foods, staying active, and avoiding risky behaviors.
When it comes to nutrition, focus on eating plenty of fruits, vegetables, and whole grains. These foods are packed with nutrients that are essential for good health. And make sure to limit processed foods, sugary drinks, and excessive amounts of saturated and unhealthy fats.
It's also important to stay active throughout the day. If you have a sedentary job or spend most of your free time sitting down, make an effort to move more often. For example, take a walk during your lunch break, go for a bike ride on the weekends, or sign up for a dance class. Even small changes can make a big difference in your overall health.
Finally, avoid risky behaviors like smoking, excessive drinking, and drug use. These habits can lead to serious health problems down the road. If you're struggling to give up these behaviors, talk to your doctor or a counselor. They can help you develop a plan to quit and provide support.
5) Meditate to relieve stress and anxiety
In today's fast-paced world, it's crucial to find ways to relax and de-stress. Meditation is a great way to do this. It can help you focus your thoughts, slow down your breathing, and bring about a sense of calm. There are many different types of meditation, so find one that works best for you. For example, you may want to try guided meditation, mindfulness meditation, or transcendental meditation.
If you're new to meditation, plenty of resources are available to help you get started. You can find instructional books and videos online or at your local library. Or look for a yoga studio or community center that offers classes in meditation. Once you learn the basics, you can meditate anywhere and anytime – at home, at work, or even while you're out for a walk.
6) Get enough sleep
Sleep is essential for good health. It helps your body recover from the day's activities and prepare for the next one. It also gives your brain a chance to rest and repair itself. Most adults need seven to eight hours of sleep per night. But if you're finding it challenging to get that much, even six hours can make a difference.
There are a few things you can do to help improve your sleep quality. First, create a bedtime routine and stick to it as much as possible. This might include taking a warm bath, reading a book, or stretching before bed. Second, avoid caffeine and alcohol in the evening. And finally, make sure your bedroom is dark, quiet, and relaxed, which can help you fall asleep more easily.
Bottom line
Developing healthy habits is essential for maintaining a healthy lifestyle. But it's also essential to make healthy choices in your day-to-day life. This includes choosing nutritious foods, staying active, and avoiding risky behaviors. You can live a long, happy, and healthy life by following these tips.