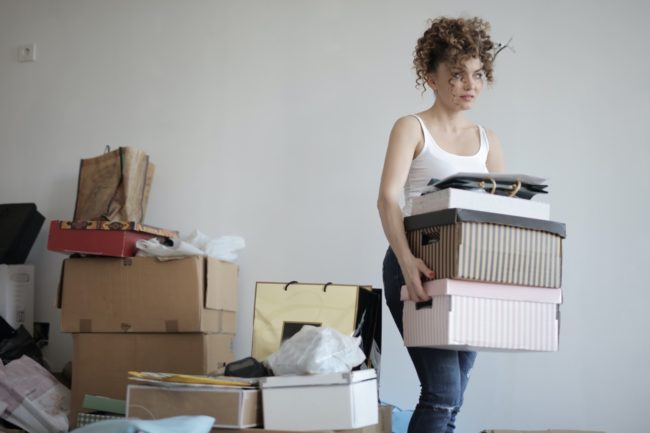 Do you have a hard time getting rid of things? Do you find yourself hanging on to items long after you've stopped using them or even needing them? If so, you may be at risk of becoming a hoarder. While there is no one-size-fits-all answer to this question, there are certain steps that can help you avoid becoming a hoarder and living with an excessive amount of clutter. This blog post will discuss some of the most common causes of hoarding and provide tips on how to overcome them.
1) Take inventory of your possessions
The first step to take is to inventory your possessions. This will help you get an idea of how much stuff you really have and what you can live without. To do this, go through each room in your house and make a list of everything that is in it. Once you have an idea of what you have, start going through your things and ask yourself if you really need them or not. If you haven't used something in six months or more, chances are you can live without it.
In addition, try to be honest with yourself about the sentimental value of things. We all have items that we hang on to because they remind us of a special time or person in our lives. However, if you find that you're hanging on to too many things because of sentimentality, it may be time to let some of those things go.
2) Set limits on what you bring into your home
Once you've gone through and decluttered your home, it's time to set some limits on what you bring into it. One way to do this is to establish a rule that for every new item you bring into your house, you must get rid of one. This will help to keep the amount of stuff in your house at a manageable level.
Another way to limit the amount of stuff coming into your home is to be more mindful of your purchases. Before making a purchase, ask yourself if you really need the item or if you're just buying it because it's on sale. In addition, try not to impulse buy items that you don't really need or want.
3) Organize your belongings
Organizing your belongings can help you avoid becoming a hoarder for two reasons. First, it will help you see what you have and what you need to get rid of. Second, it will make it easier to find things when you need them, which can save you time and frustration in the long run.
There are many different ways to organize your belongings. One way is to use storage containers to keep things tidy and out of the way. You can also find more information on perhaps renting a storage unit for belongings that you're not ready to let go of but take up loads of space in your home. Another way is to label everything so that you know where everything is supposed to go. Whichever method you choose, be sure to maintain your organizational system on a regular basis so that it doesn't become cluttered again.
In conclusion, hoarding can be a major problem for both individuals and families. However, it is possible to avoid becoming a hoarder by taking some simple steps. These steps include taking inventory of your possessions, setting limits on what you bring into your home, and organizing your belongings. If you follow these tips, you'll be well on your way to avoiding the cluttered life of a hoarder.